Donate
Because of Bethlehem by Max Lucado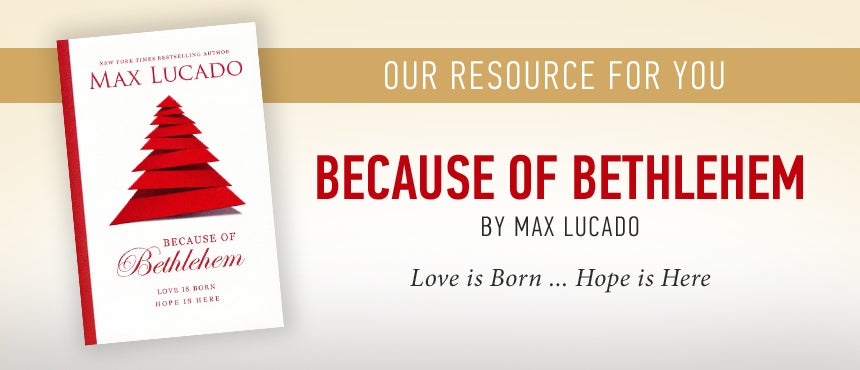 Love is Born ... Hope is Here!
Christmas brings sleigh bells ringing and carolers singing. But, sometimes, Christmas can also bring heartache, hurt and hopelessness. If you or someone you love could use some true Christmas this Christmas, let New York Times best-selling author Max Lucado reveal the powerful and enduring promises of Christmas in his new book, Because of Bethlehem.
In Because of Bethlehem, Lucado has poured decades of study, insights and inspiration concerning the birth of Christ into one treasured book. And to thank you for your special gift of support to TBN, we want to send you your very own copy.
Help TBN take the Christmas message of hope and redemption to millions all around the world and receive this uplifting resource.
Please use the form to submit your donation to TBN.
Because of Bethlehem will be sent to you with our gratitude for helping us share Jesus!
Your donation
Amount:
Type of Donation:
Ministry:
Ministry Resource:
Edit
Credit / Debit Card
Bank Account
Edit