Donate
Find Your Brave by Holly Wagner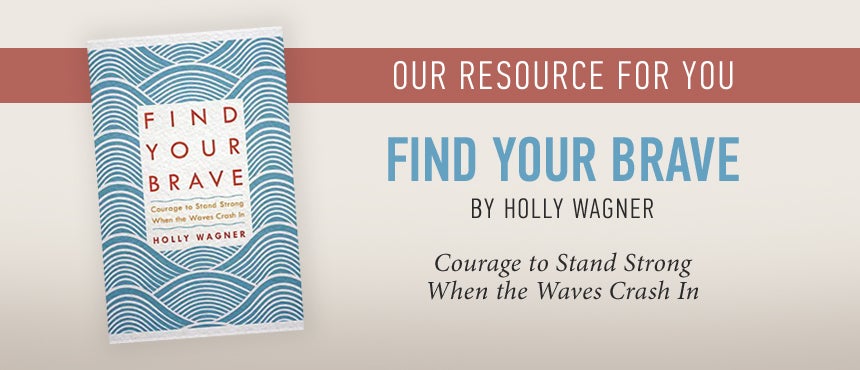 Find Your Brave and Conquer!
Everyone faces storms in life. Yours might be a job loss, a crumbling relationship, financial ruin, loneliness, a serious illness, or the death of a loved one. Whatever it is, you have a choice:
Will you cower in fear or will you rise to the challenge?
Cancer survivor Holly Wagner has endured her share of storms. In Find Your Brave she shares and uncovers profound truths that will guide you safely through life's most difficult moments.
Through solid biblical teaching and relatable personal stories, Holly shows you how to anchor your trust in God and Find Your Brave.
#RefuseToSink
When you support TBN's worldwide broadcasting with a gift of ANY amount, we'll send you Holly Wagner's book, Find Your Brave, as our Thank You…so you can conquer the storms of life and live victoriously.
Please use this form to send your donation of any amount to TBN.
Find Your Brave will be sent to you with our love and thanks for being a part of the TBN Family of Networks, as we take the Good News of Jesus to the ends of the earth…together!
Your donation
Amount:
Type of Donation:
Ministry:
Ministry Resource:
Edit
Credit / Debit Card
Bank Account
Edit