Donate
Chase the Lion by Mark Batterson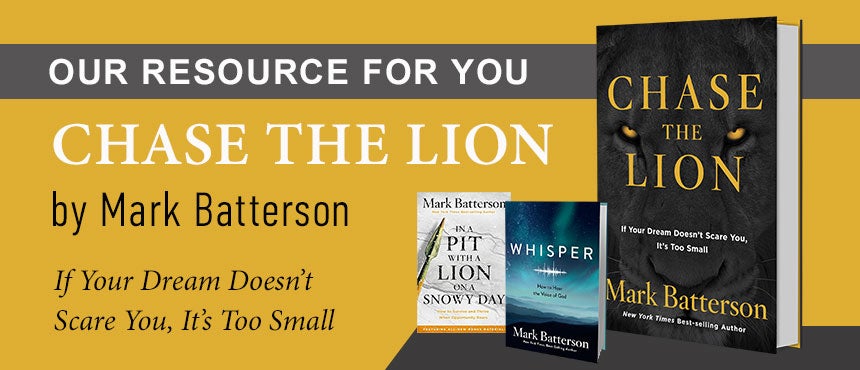 Depart from 'fast' faith and enter into God's rest...
God created you to be a lion-chaser and to boldly claim your destiny. Your God-given, lion-sized dream has great rewards, but to reach that dream, to live in it, you first have to overcome the fear that's standing in your way. Mark Batterson's, Chase the Lion shows you:
How to overcome fear and maximize every opportunity
Why a God-sized, impossible dream is necessary
The rewards of running toward what you're afraid of
For your gift of $25 or more: We want to send you Chase the Lion to inspire you to go after the dream God has written in your heart.
For your gift of $75 or more: We also would like to bless you with two of Mark Batterson's bestselling books, Whisper and In a Pit with a Lion on a Snowy Day.
Please use the form to submit your donation. Your faithful support is the reason people's lives are being changed all around the world through Christian television!
Donate now!
Your donation
Amount:
Type of Donation:
Ministry:
Ministry Resource:
Edit
Credit / Debit Card
Bank Account
Edit