Donate
Citizen of Heaven by Christine Caine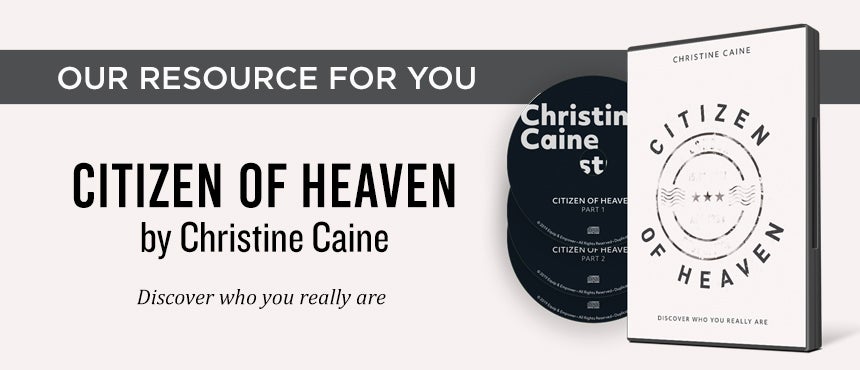 Do you know who God created YOU to be?
The world, other people, and negative thoughts will attempt to tell you who are. But God did not create you to live your life defined by something He did not intend for you to be. Christine Caine's latest 3-part CD series, Citizen of Heaven, uncovers rich revelation from Scripture on your identity and rights as God's child.
Find out:
How to find clarity of purpose in the fog of negativity
Why having the right identity is necessary for successful living
The truth about who God made you to be
And much more!
For your gift of support: We want to send you a copy of Christine's 3-CD series Citizen of Heaven to encourage you to see yourself as God sees you and live as He calls you to live.
Please use the form to submit your donation. Your generous support is the reason lives are being touched every day around the world through the preaching of the Gospel.
Donate today!
Your donation
Amount:
Type of Donation:
Ministry:
Ministry Resource:
Edit
Credit / Debit Card
Bank Account
Edit