Donate
Completion Not Depletion + Don't Look Back by Christine Caine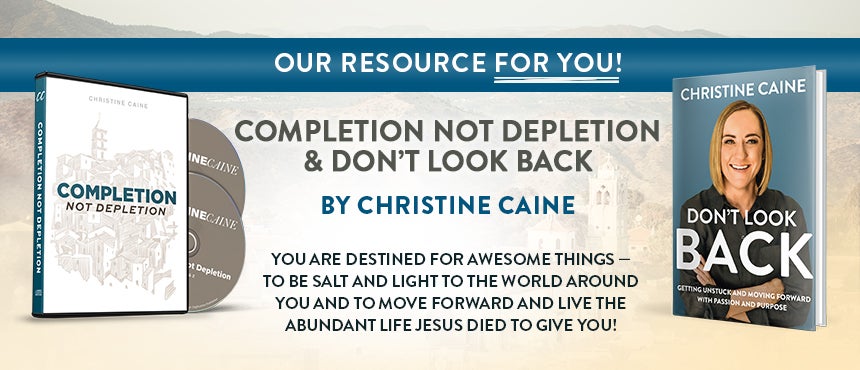 Created for Abundance!
Even as a follower of Jesus you will face seasons of weakness and exhaustion. But you were never meant to stay there! Through Christ you are destined to be salt and light to those around you, and to live a life of abundance and blessing.
In her powerful teaching series Completion, Not Depletion, Christine Caine takes you to God's Word to reveal the key scriptural principles that will empower you to stay faithful and flourish through every season as God completes the perfect work He began in you.
And in her book Don't Look Back: Getting Unstuck and Moving Forward With Passion and Purpose, Christine will inspire you to move on with courage from past fears and failures and step forward with faith into God's destiny for you. While you may not know all of God's plans or what you will encounter along the way, with the strategies Christine unfolds from Scripture you can walk with confidence in God's purposes.
For your gift of $30 or more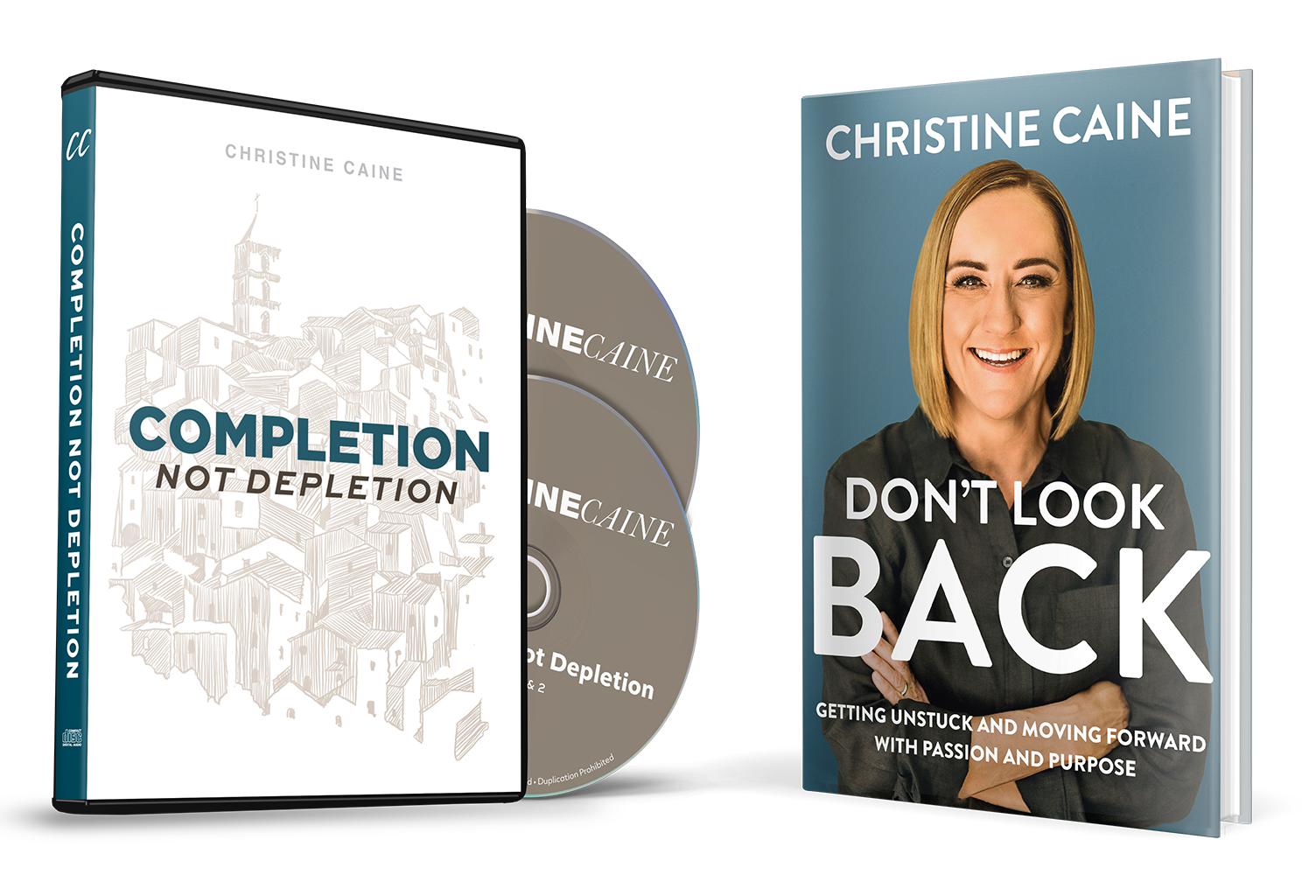 We'll send you Christine Caine's two-CD teaching series Completion, Not Depletion, along with her hardcover book Don't Look Back, in thanks for your support of TBN as we cover the earth with the message of God's hope and grace.
Your donation
Amount:
Type of Donation:
Ministry:
Ministry Resource:
Edit
Credit / Debit Card
Bank Account
Edit