Donate
The Confident Woman Devotional by Joyce Meyer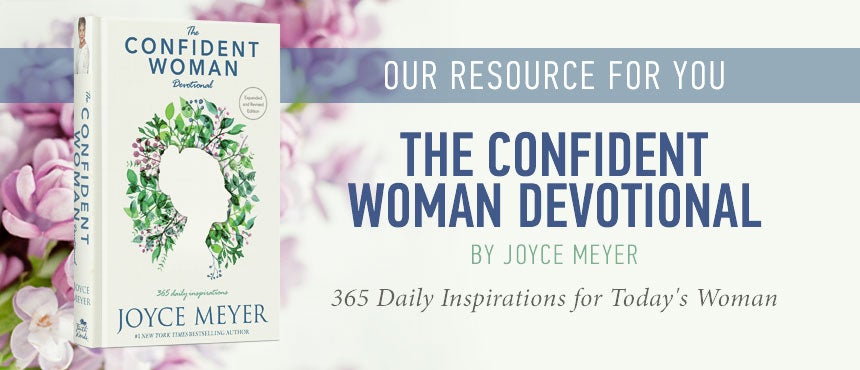 What does it take to be a confident woman in today's world?
Millions of women across the globe long to know the answer to that question. They long to be bold and confident in who they are, free from unhealthy mindsets, and walking in their God-given destinies. In her newly revised and expanded devotional The Confident Woman, Joyce Meyer addresses these concerns and more. She reveals:
How to overcome a poor self-image.
Why your personal baggage doesn't have to keep you from fulfilling your destiny.
How healthy self-love and God's acceptance bring healing.
And much more!
For your gift of support: We want to inspire you with Joyce Meyer's The Confident Woman as our token of appreciation for supporting the preaching of the Gospel through Christian television.
Please use the form to submit your donation. Every day another soul somewhere is impacted because of your help to keep the Gospel of grace broadcasting 24/7 on TBN. Thank you!
Donate now!
Your donation
Amount:
Type of Donation:
Ministry:
Ministry Resource:
Edit
Credit / Debit Card
Bank Account
Edit