Donate
Power of Off by Christine Caine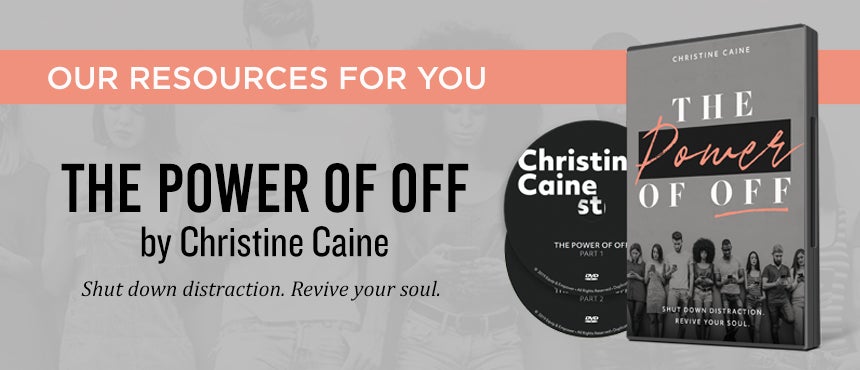 The secret to refreshing your soul in God's presence
You were meant to live a life free from anxiety, exhaustion, and burnout. God wants your life to revolve around Him and not the next deadline or situation demanding your attention. Christine Caine's latest 2-part DVD series, The Power of Off, will show you how connecting with God empowers you to overcome the stress and chaos of modern-day living.
Find out:
The power you can access when you plug into God
God's methods for reenergizing your life
How to avoid the traps of distraction
And much more!
For your gift of support: We want to bless you with The Power of Off to help you unplug from stress and be revitalized in God's presence.
Please use the form to submit your donation. You are the reason lost people across the globe are hearing about the Lord Jesus for the first time. Thank you!
Donate now!
Your donation
Amount:
Type of Donation:
Ministry:
Ministry Resource:
Edit
Credit / Debit Card
Bank Account
Edit