Donate
When You Wait by Christine Caine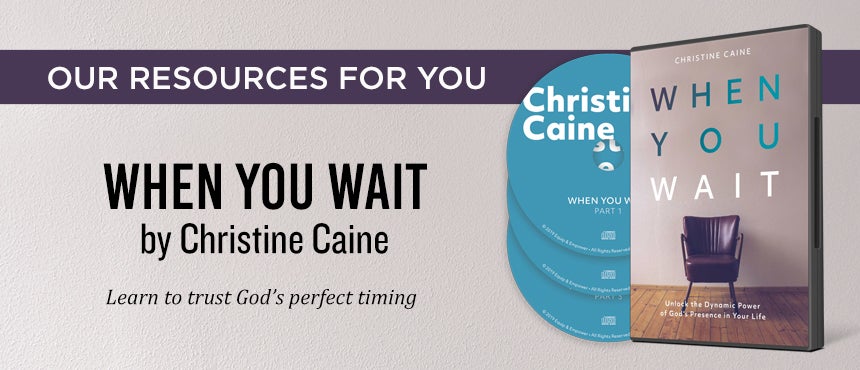 Discover how experiencing God's perfect timing changes your life.
God wants to show you how to live in peace and with hope even when facing the constant push and pull of life's demands. Christine Caine's latest 3-part CD series, When You Wait, uncovers the dynamic shift your life takes when you focus on God's perfect timing.
It's time for you to soar above the challenges and drop the weights holding you down.
For your gift of support: We want to send you a copy of When You Wait in appreciation of your willingness to partner with us in our mission to spread the message of Christ to a lost world.
Please use the form to submit your donation. Our prayer is that you are blessed by this resource and the Spirit of God reveals a path to the most fruitful living you've ever experienced.
Donate today. Thank you!
Your donation
Amount:
Type of Donation:
Ministry:
Ministry Resource:
Edit
Credit / Debit Card
Bank Account
Edit