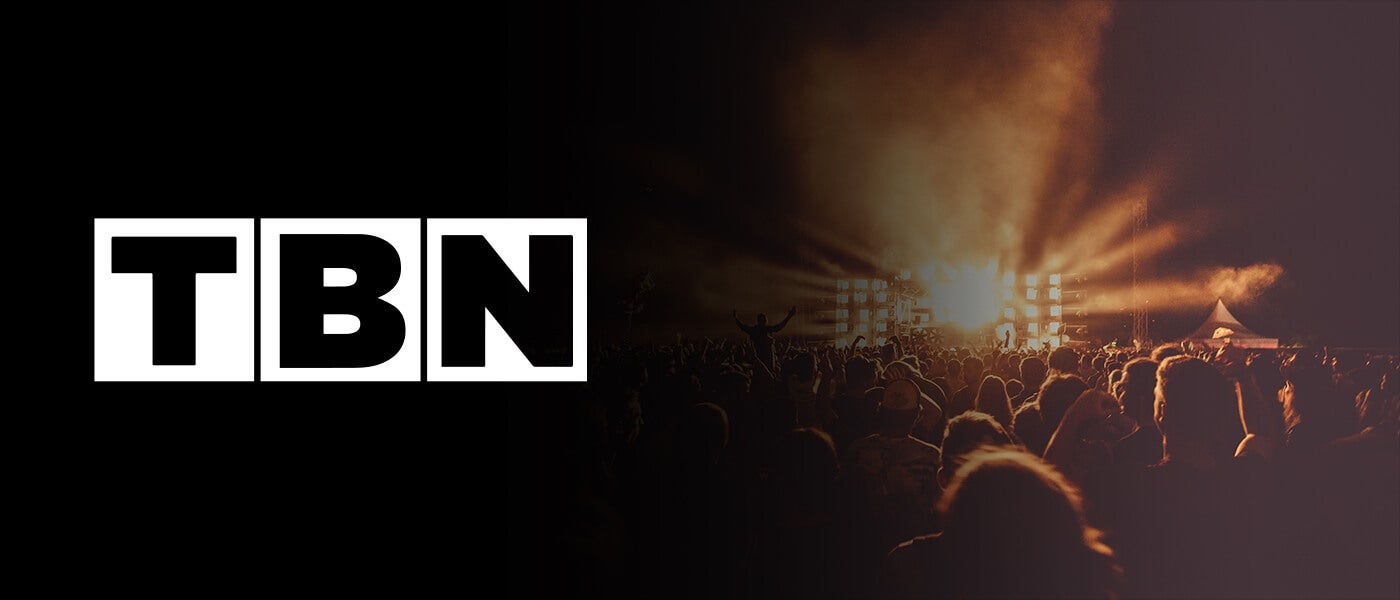 Welcome to TBN's Preview Approval Page
1500 Steps
Australian movie about a high school athlete with an alcoholic father. After being injured, Jonas "Jobe" O'Brien decides to pursue his love for running. As a result of his sport, Jobe attracts the attention of Grace and the jealousy of Damon. One day while running on the beach, Jobe rescues a deaf boy from being beaten by Damon. The boy leaves his Bible, and Jobe takes it home and reads it. Things escalate when Jobe wins races, gains popularity and wins Grace's affection. Jealous, Damon decides to undermine Jobe's success.
An Ordinary Hero
The amazing true story of civil rights pioneer Joan Trumpauer Mulholland, An Ordinary Hero is directed by award-winning filmmaker Loki Mulholland, who captures his mother's story and learns about her courage and the role she played in changing American history. As a white girl growing up in the South, Joan witnessed the ugly realities of segregation and racism firsthand and vowed to one day change it. By the time she was 19, she had already joined the Freedom Riders and participated in over three dozen sit-ins and protests. Despite being attacked by angry mobs, put on death row in the notorious Parchman Penitentiary, and coming face-to-face with the KKK, Joan never wavered from her belief that we are all created equal. Full of exclusive interviews and rarely seen images from the civil rights movement, An Ordinary Hero is an empowering documentary that can restore your faith in the human spirit and the belief that all of us can make life better by doing what is right, even when it isn't easy.
Andy's Rainbow
When rebellious teenager Rayne Davis is sentenced to community service at a special needs home, she wonders if life can get any worse. Then she meets Andy, a young man whose profoundly simplistic insights on life, death, and God softens her heart and helps her to look at life with a newfound optimism.
The Big Fix
A disconnected father and an overbearing mother are at odds with their teenage kids, when they're not fighting with each other. In a selfish attempt to change the other, they pray for help only to find themselves trapped in the other's body. Now the kids are king of the jungle running their parent's restaurant, while the parents are thrown back into the wilderness of high school. They all have to learn how to cooperate and love each other if they're going to make it out alive in this heart-felt comedy.
Charge Over You
Medical student Sarah Goodall is grieving her mother's death when she is assigned to write an essay on how the world came into being. Now, questioning her faith and her purpose, Sarah watches her life spiral downward, and a growing relationship with the mysterious bad boy Dane only adds to Sarah's confusion. Once an honor student, she begins failing her classes, jeopardizing her scholarship and her future. Then, an American transfer student, Mike, takes a vested interest in Sarah and helps her rediscover what she's counted as lost.  Creationism is a central theme in Charge Over You, which takes its title from Psalm 91:11, "For he shall give his angels charge over you, to keep you in all your ways." Although Sarah loses her mother, the young woman discovers a renewed sense of hope and comes to understand the mysteriousness of God. As the inspirational film says, "Sometimes life takes things from us so that others will go in the right direction."
Christmas for a Dollar
During the Depression, a family struggles to get by, expecting another Christmas without presents until their father brings home a dollar for them to spend on gifts
Disconnect Reconnect
Mark Van Der Poole, his wife, and two teenagers all understand what being "connected" is all about: Twitter,Facebook, Cell Phones, iPads, GPS - their frantic lives are bound to gadgets too numerous to count! This noisy backdrop turns suddenly into awkward silence when a mysterious glitch brings the entire communications grid to a sudden halt! Sudden with drawl from gadget-driven addictions force the Van Der Poole family together against their will, to face the best - and worst - in each other as they explore old fashioned fun, family, and faith. In the process, they rediscover the real connectedness they haven't even realized they had lost.
Freedom
Two men separated by 100 years are united in their search for freedom. In 1856 a slave, Samuel Woodward and his family, escape from the Monroe Plantation near Richmond, Virginia. A secret network of ordinary people known as the Underground Railroad guide the family on their journey north to Canada. They are relentlessly pursued by the notorious slave hunter Plimpton. Hunted like a dog and haunted by the unthinkable suffering he and his forbears have endured, Samuel is forced to decide between revenge or freedom. 100 years earlier in 1748, John Newton the Captain of a slave trader sails from Africa with a cargo of slaves, bound for America. On board is Samuel's great grandfather whose survival is tied to the fate of Captain Newton. The voyage changes Newton's life forever and he creates a legacy that will inspire Samuel and the lives of millions for generations to come.
Funeral Guest
A lonely girl seeks love, connection and family by crashing funerals.  Most of us go to funerals because we have to. Emily goes because she wants to. Socially awkward and lonely, the emotional rawness of a funeral allows her to feel a connection to other people, even when they're complete strangers. When she crashes April Loren's funeral, she's mistaken for April's long-­estranged sister. Drawn in by the Loren family's warmth and a burgeoning romance with April's brother in law, Drew, Emily continues to masquerade as April's sister, getting ever more deeply entrenched in her lies and her feelings for Drew. But there's only so long she can maintain her charade and, when everything about you is a lie, the truth hurts…
God Where Are You
Sonny Boone was a fighter who had everything, then lost it. He blamed God for all of his troubles and asked WHY bad things happened to him? His ultimate question: God Where Are You?  Sonny Boone was always a fighter and a champion … but when he loses everything, he blames God. At his lowest point, Sonny is roaming the streets for a place to sleep and scrounging for food in a dumpster.  When he meets Malachi Carpenter one evening outside a diner, he is given a free meal and a gentle nudge onto a path that he never expected. But is it enough to help him "forgive" God and save his own life? This film will inspire you to examine the things in life that you are grateful for in order to overcome suffering and loss.
Good Journey
Based on the New Testament parables The Prodigal Son and The Good Samaritan, this is the story of two estranged brothers sent on a cross country journey by their father in the hope that they can find common ground while offering gratitude and forgiveness to others.
Heaven Is Waiting
It has been years since Ned Stevens, a charming self-made success, lost his wife Kate to cancer. Yet he still can't let go of her memory and move forward with his life.. But when Liz brings home a new boyfriend from college -- Ned finds that his comfortable world is turned upside down as Liz tries to divert his attention to Carol, an attractive single woman who lives in Ned's neighborhood.
I Am Potential
A father's journey to help his blind and wheel-chair bound son to overcome impossible odds and allow the world to see his God-given potential.
The Light of Freedom
The historical, family movie THE LIGHT OF FREEDOM takes place at the start of the Civil War in 1861. Anna Handby and her family are trying to save slaves from a bounty hunter. The family is also going to extraordinary lengths to help the slaves find their families. Anna and her friends begin a thorough investigation to discover who in town is helping a mysterious bounty hunter to capture the escaped slaves. It is the year 1861 and President Lincoln has called for 75,000 men to join the Union Army. As the Civil War begins, another battle has been raging for decades. It is the fight for freedom waged by the Underground Railroad. Your family will be inspired by the life of William Hanby and his family. You will be moved by the stories of runaway slaves longing to be re-united with their families, and those risking their lives to save them. You will be captivated as you follow the Union Army 14th OVI in their fight against the Confederate Army in Virginia. This inspirational family film by KICKS Flicks will both educate and entertain as it encourages you to stand for the freedom of every person.
A Man Called Jon
"A Man Called Jon" is a light-hearted dramedy about Pastor Jon Terrell Carson's unusual style of worship. Jon's church is very traditional and not accustomed to outbursts during service. One day after Jon embarrasses the church along with his family, Senior Pastor Stannum decides to reach out to the Bishop requesting that Jon be assigned to a church more suited to his praise style. Jon and his family find themselves at an African American Church where he is confronted by Associate Pastor Dickens, who later informs him that a paperwork mix-up sent him to the wrong church. Jon is moved to his third church where he struggles to fit in. Will Jon be able to control his celebration or will he be moved for a fourth time?
Miles Between Us
A father and daughter who have been estranged by divorce for twelve years find themselves on a trip across the country that becomes a more complicated journey than they imagined. It's a story of pain, hope, healing, and redemption.
Miracle Maker
Woodhaven, a tiny town on the edge of the American frontier, needs a Christmas miracle and it may have arrived in the form of a ragged traveler.
Modern Prodigal
Reporter searching for answers in his son's murder, uncovers a drug ring run out of the city's rehab center, and his life changes more than he'd ever dreamt possible, as he is faced with a choice that will impact his eternity.
No Place In This World
A troubled home…A new school… Two sisters that are trying to survive a bad situation in a disconnected, self-centered world. One struggles to find her place as her father has died, her mother has moved on, and she becomes the victim of bullying while the other strives to hold onto her faith and hope in God.
The Prophet's Son
The Prophet's Son combines action, drama, and romance as it addresses teen violence, dating, pregnancy, gangs, drug abuse, family conflict, and politics inviting nuclear war. As society crumbles, faith in God becomes the only path of hope.  Abel Benjamin is a talented, internationally known concert musician, and one of the sons of a respected pastor and prophet. Juliet Oscar is a published author who has loved Abel from a distance and is quietly waiting on God to reveal his plan in their lives. She lives with her widowed mother and twin, younger brothers who are trying to establish their separate identities and deal with the loss of their father. The lives of these two families intertwine as they reach inside a high school where one of the twins becomes involved in a gang and loses his life trying to prevent a school shooting. It tells the story of his brother's anger and subsequent disappearance into the streets and the heartache of the families uniting to search for him. It begins in the year of a hotly contested presidential election and ends during the nation's process of recovery when the new president's inexperience opens the door to a nuclear attack. Throughout the film, there is the consistent message of love, self-sacrifice, hope and unity.
Red Big Firetruck
Like the Academy Award nominated film BOYHOOD, this family movie is "a 10-year moving epic." It follows an orphaned 6-year old boy who lands at a halfway house in Northern Virginia, thrives in nine foster homes, and ultimately becomes the 16-year old young man who wants to serve in the US military. His only Christmas wish in 2005 was to find the family he desperately believed to exist but never knew. Instead, he found something far more meaningful in the miracle of the RED BIG FIRE TRUCK. Oliver Grayson believed that if you made something out of a piece of White Sycamore wood that had fallen and was not cut, you could find a miracle. All he wanted for Christmas was a RED BIG FIRE TRUCK from the store. But when Mister Tom carved and painted a fire truck out of fallen White Sycamore for the 6-year old orphan, the little red-headed boy found something much more magical. RED BIG FIRE TRUCK is a story about simple faith, patriotic dreams, and the incredible miracle of family.
Redeeming the Time
At an early age, Paul Vincent began playing football. He grew to love the game, but never expected his senior year to be bombarded with popularity, awards, and recognition from colleges all over the nation. From the outside looking in, Paul's life seems perfect, but nobody knows that Paul secretly uses the game of football as an outlet to channel his aggression. Constant abuse and mind battles fuel the tenacity that the coaches love —but inwardly, Paul is suffering. Already fighting to stay sane, Paul's life takes a more drastic turn when an unexpected death strikes his home.
Slow Fade
Wrapped up in worldly influences, Thomas is a rebellious young man whose life has sunken deep into self-destructive behavior. When his lifestyle begins to damage his relationships with his mom and girlfriend, he loses control, but not before meeting an unlikely mentor who shows Thomas a new path to making the right choices.
Featuring the single "I Need You" by the Christian band Oh Horizon, Slow Fade is an inspiring drama about growing up, finding faith, and facing decisions that affect our actions, thoughts, and identities.
Steps of Faith
Steps of Faith is a light-heart dramedy about Faith Houston an accountant, who is directed by God to move to a small town to work on a Hippotherapy farm helping children. Faith is mocked by her family since she doesn't have a rapport with children or animals and is not a devout Christian. Faith decides to follow her heart and move after she encounters several challenges. She finds herself at the farm in the horse stalls shoveling manure. Faith cracks under pressure and leaves after a child is almost injured questioning whether she heard God's voice or not.
Unexpected Places
Raised in a broken home, Cody (Tim Torok) is a troubled man with a history of addictions and crime. While Cody serves time in the county jail, his mother, Pam (Penny Carlisi), begins to question her faith as she suffers constant grief from watching Cody's poor choices. Then, with the support of her prayer group, she realizes that only God can heal her pain, restore her faith, and save her son.  Inspired by true events, Unexpected Places carries a powerful message for parents or anyone agonizing over their loved one's poor decisions that what is impossible for man is possible for God.
Waiting for Butterflies
Waiting for Butterflies is an inspirational story of healing and forgiveness. When a young daughter is taken in a tragic shooting, a family is torn apart for years. They receive news that their Grandmother's cancer has spread and only has a short time to live. Her only wish is to bring her family together before she passes away. Through their Grandmother's wishes and prayers, they begin to forgive and heal together and look to God for comfort. God has a plan for everyone and works miracles through unexpected people that he has put in their lives for a reason.
The Wild Stallions
When Hannah Mills embarks on a school project to photograph wild horses, she falls in love with the mysterious mustangs and right in the middle of a greedy plot to rid the Utah and Nevada borders of their horse population. With the help of her father and her new friend C.J., Hannah turns to ranch owner "Mustang Matty" to put a stop to Mr. Novak's plot, but will Hannah be able to save the stallions that roam the rugged mountain terrain and preserve her new life on the ranch before it's too late?  Starring Miranda Cosgrove from the hit Nickelodeon show iCarly, The Wild Stallion is a touching and spirited adventure that will breed a love for nature in every member of the family, as well as the value of doing the right thing and following your heart.