Donate
Drive Thru History: Acts to Revelation Hosted by Dave Stotts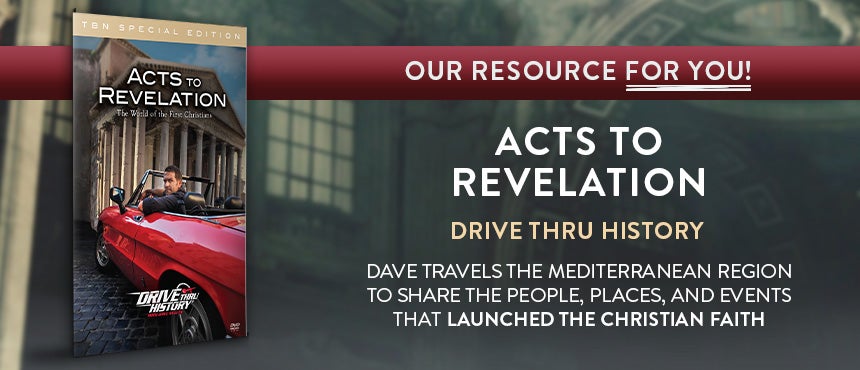 An Early Church Adventure!
Join historian Dave Stotts for Drive Thru History: Acts to Revelation, as he takes you on a picturesque adventure through the land of the Bible, exploring the lives and world of the very first Christ followers. In this fascinating video series, Dave follows the lives of Peter, James, Philip, and Stephen through Israel, and travels the missionary routes of Paul, Barnabas, Silas, and Timothy through Turkey, Cyprus, Greece, Malta, and Rome. He finishes with John on the island of Patmos, and takes you to the locations of the seven churches of Revelation. As with every Drive Thru History series, Acts to Revelation is filled with non-stop fun, adventure, and learning for the whole family!
For your gift of support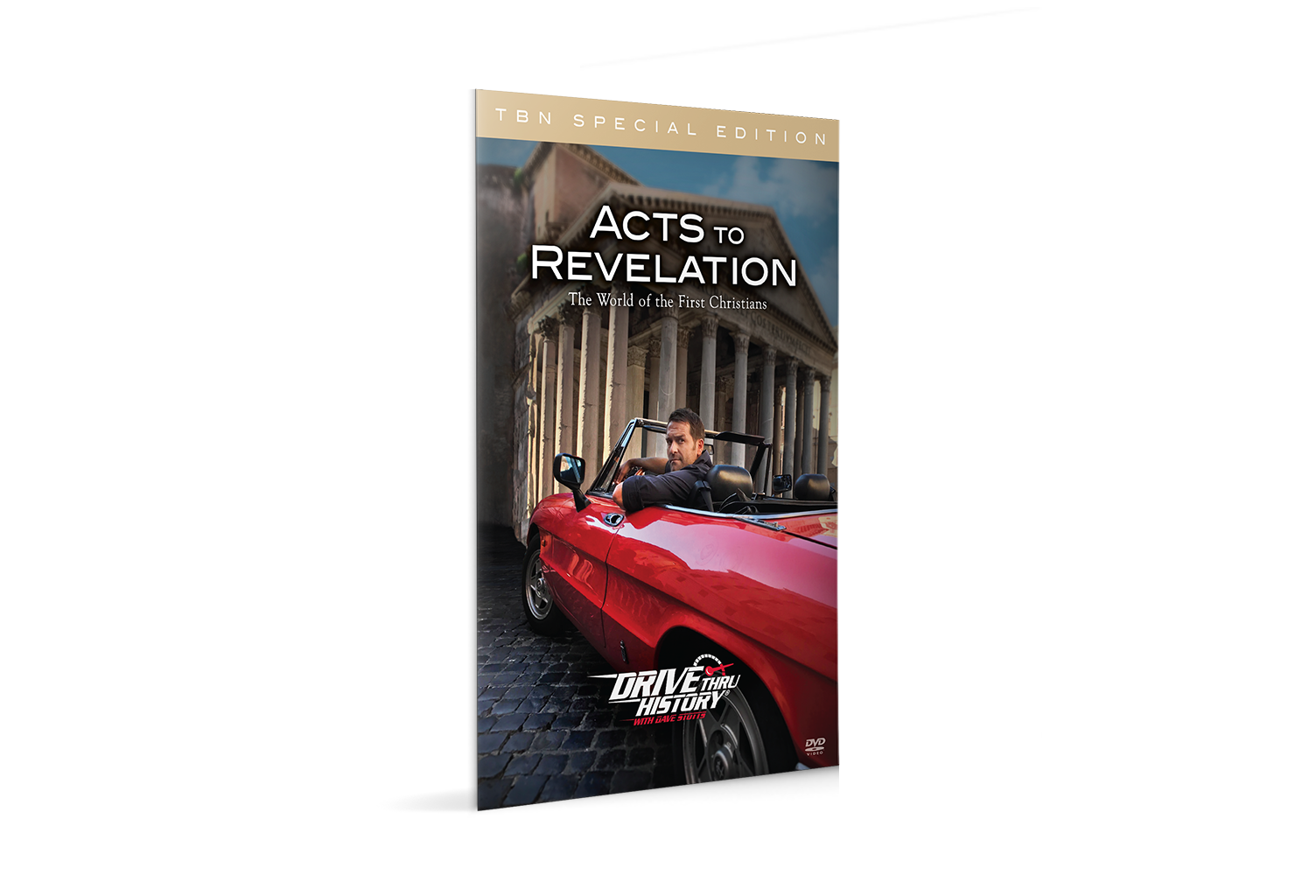 For your gift of support we'll send you Drive Thru History: Acts to Revelation in gratitude for your partnership with TBN as we broadcast the Good News of Jesus to the world.
Please use the form to submit your donation. And thank you for joining with TBN as we take God's love to every corner of the earth.
Your donation
Amount:
Type of Donation:
Ministry:
Ministry Resource:
Edit
Credit / Debit Card
Bank Account
Edit