Donate
Empty Out the Negative by Joel Osteen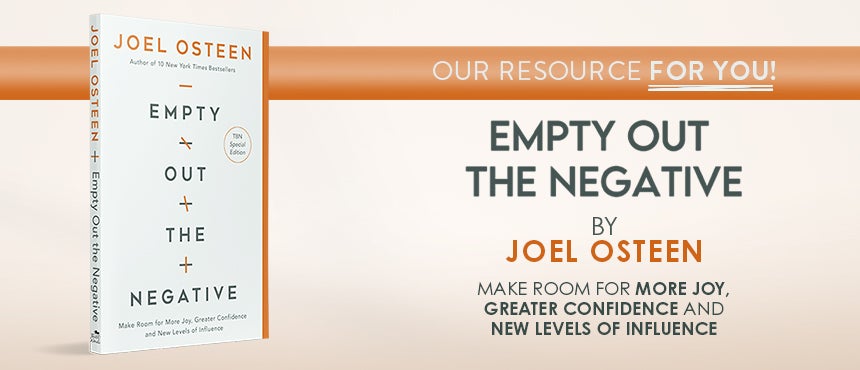 God's Will for You: Faith, Confidence & Victory!
Life is too short to live bitter, discouraged, and weighed down. In Empty Out the Negative, popular pastor and #1 New York Times bestselling author Joel Osteen shows how to let go of the inner baggage that holds you back, and face every day with a faith-filled, God-inspired attitude of joy and confidence. Join Pastor Joel in setting your heart and mind in the right direction — and stepping with joyful expectancy into all the wonderful things God has in store for you.
For your gift of support
We'll send you Pastor Joel Osteen's life-changing book, Empty out the Negative, in thanks for your partnership with TBN in sending God's message of hope and grace around the world.
Please use the form to submit your donation. And thank you for standing with us to take the love of Jesus to the nations.
Your donation
Amount:
Type of Donation:
Ministry:
Ministry Resource:
Edit
Credit / Debit Card
Bank Account
Edit