Donate
TBN End of Year Giving
Your Year-End Gift Helps TBN Take Jesus to the Nations
As we come to the end of 2021, many TBN partners are using these closing days as an opportunity to make an end-of-year impact for God's Kingdom. Across the earth spiritually hungry people are finding comfort, hope, and healing through the programming they experience on TBN.
At this special time of year, your prayerful gift will help ensure that individuals and families on every inhabited continent have access to content that guides them to salvation in Christ, and shows them how to walk daily with Him.
For your gift of $1,000 OR your NEW automatic monthly gift to TBN of $100 or more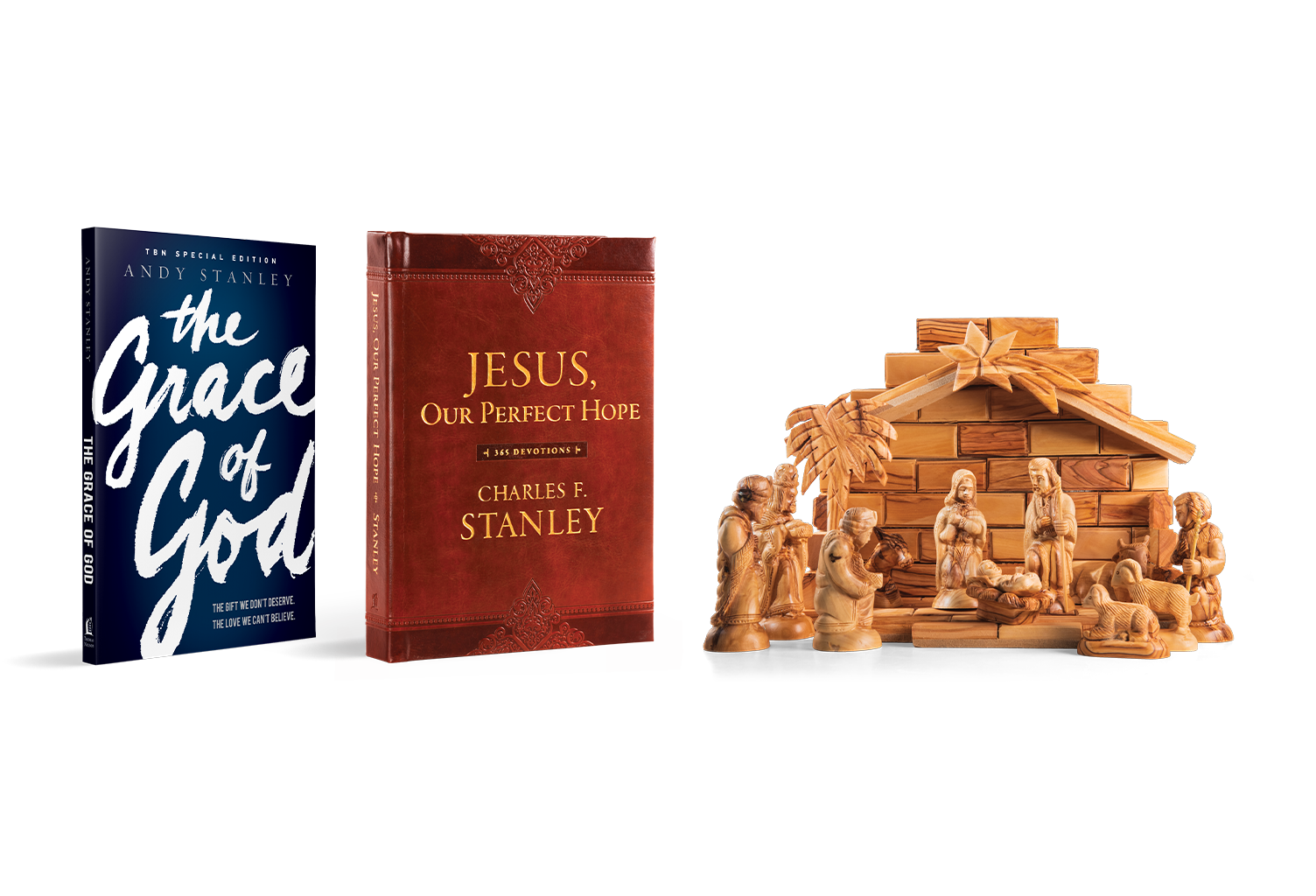 We're excited to send you the exquisite olive wood Nativity Set, lovingly created by craftsmen in Bethlehem. Each piece is beautifully carved from the prunings of ancient olive trees — the type that grow in the land where Jesus walked. This unique piece of Holy Land heritage is perfect for your own holiday time, and will make a memorable gift for family and friends.
For your gift of any amount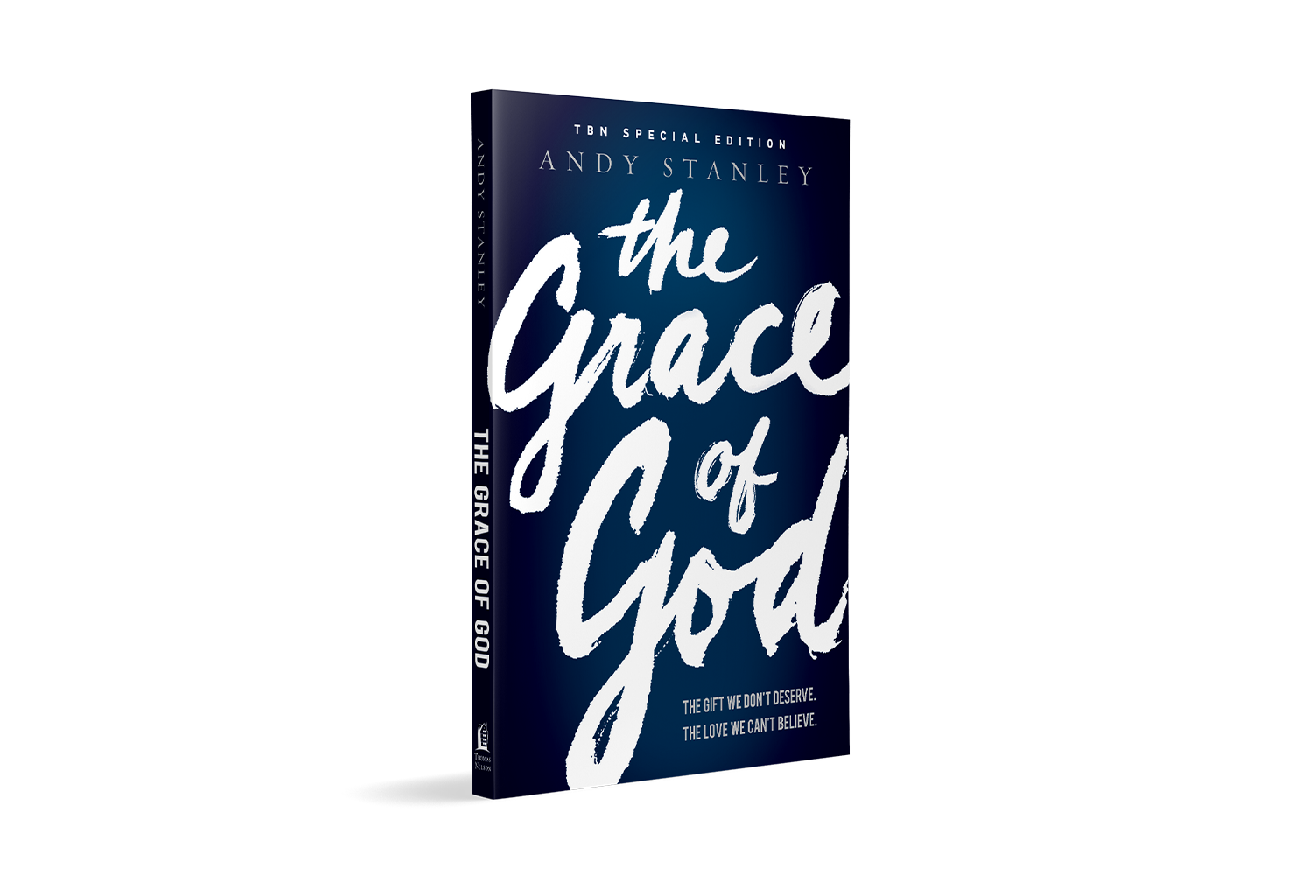 Receive The Grace of God by Andy Stanley, who takes us on a truth-filled exploration of this boundless biblical treasure, laying out the glorious transforming power available to each of us as we embrace God's unmerited favor, lavish love, and unfailing kindness.
And for your gift of $50 or more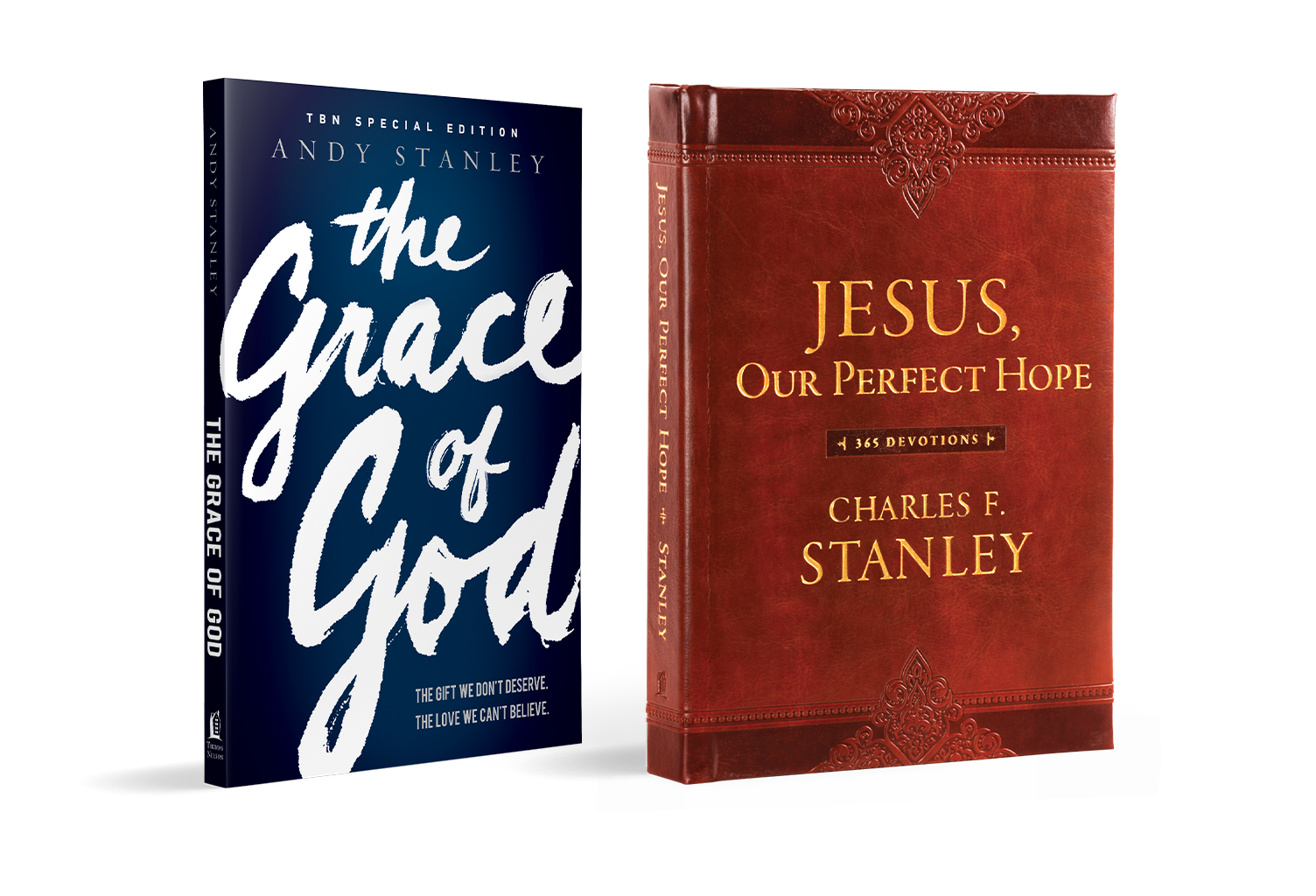 You'll also receive Jesus, Our Perfect Hope, the powerful one-year devotional by Dr. Charles Stanley. More than ever people need hope, and Jesus is the one true source of hope that never fails. In this beautiful padded hardcover, faux leather daily devotional, Dr. Stanley offers truth and wisdom from Scripture that will help you seek Jesus first and embrace the joy and peace of resting in Him
Please use the form to submit your donation. And thank you for your end-of-year partnership with TBN in reaching the world for Christ
Your donation
Amount:
Type of Donation:
Ministry:
Ministry Resource:
Edit
Credit / Debit Card
Bank Account
Edit