Donate
Choosing the Extraordinary Life by Dr. Robert Jeffress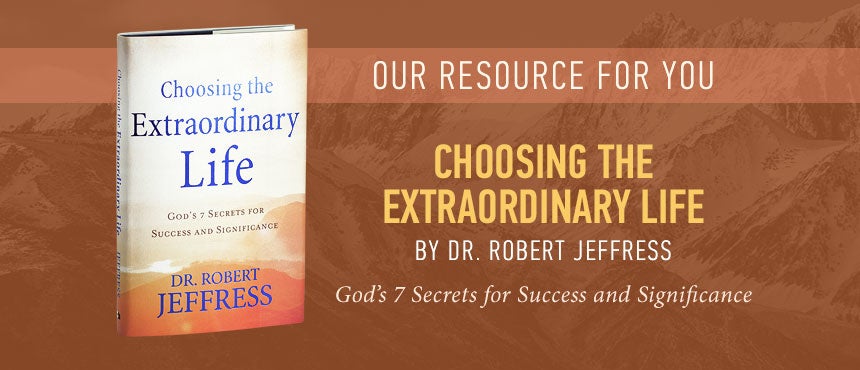 Discover God's 7 secrets for success and significance!
God didn't create us to settle for a life of monotonous routine, yet sometimes we struggle with knowing what it takes to live a truly fulfilled life--a life of significance. Dr. Robert Jeffress' new book, Choosing the Extraordinary Life, offers a roadmap for the person who wants to experience lasting success and satisfaction in God.
Find out:
How to discover your unique purpose
Why God's timing is critical
How to overcome bad days
And much more!
For your gift of support: We want to bless you with Choosing the Extraordinary Life in appreciation for sending the Gospel of Grace around the world through Christian broadcasting.
Please use the form to submit your donation. You are making an impact on a global scale with your giving, as lives are turning to the Lord daily because of Christian television.
Donate now!
Your donation
Amount:
Type of Donation:
Ministry:
Ministry Resource:
Edit
Credit / Debit Card
Bank Account
Edit