Donate
Feathers from My Nest by Beth Moore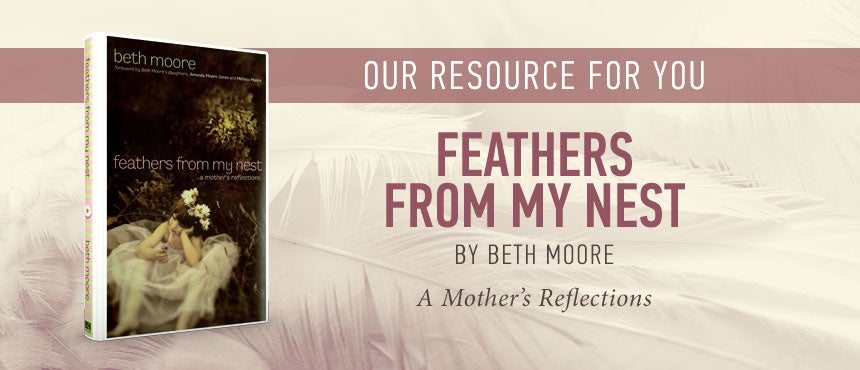 Celebrate the power and purpose of motherhood and its dynamic impact on your children.
Experience a more personal side of renowned speaker, Bible teacher, and author Beth Moore. In Feathers from My Nest: A Mother's Reflections, you'll find a rich collection of her memories of her children and the spiritual significance of the lessons learned over the years.
You will discover:
Why your parenting mistakes don't condemn your children to an unhappy future
God's grace and spiritual lessons for whatever season of parenting you are in
Hope for your frustrations as a parent
and more!
For your gift of $25 or more:  We want to inspire you with your very own copy of Feathers from My Nest in appreciation for your willingness to help the furtherance of the Gospel of Grace.
Please use the form to submit your donation, and we will send your requested resource with our love. Your support of Christian broadcasting is the reason millions across the globe are coming to know the Lord Jesus. Thank you!
Donate now!
Your donation
Amount:
Type of Donation:
Ministry:
Ministry Resource:
Edit
Credit / Debit Card
Bank Account
Edit