Donate
What's That Fragrance by Christine Caine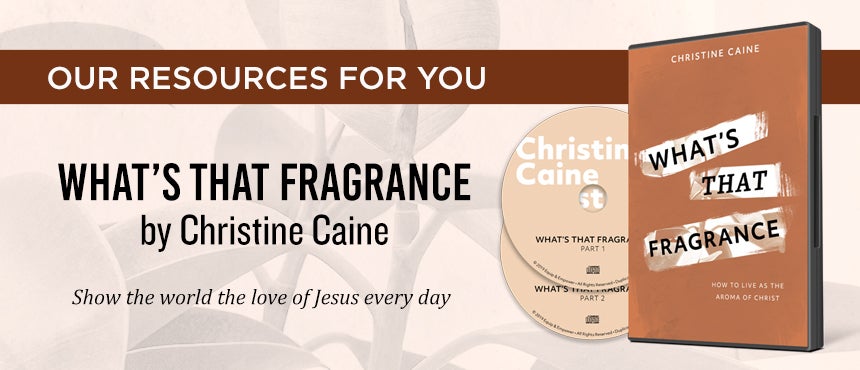 Do others smell the aroma of Christ on you?
God wants to take you to a level of living where the broken, lost, and hurting are drawn to the Jesus inside of you. Christine Caine's latest 2-part CD series, What's That Fragrance? reveals how to live as the 'aroma' of Christ in the earth.
Find out:
How your life becomes fragrance-infused with love, grace, and mercy
The impact you can have as an ambassador of Christ
Why healing in your life becomes a way for Jesus to touch others
And much more!
For your gift of support: We want to send you a copy of What's That Fragrance? to inspire you to live as God's agent of freedom in the earth.
Please use the form to submit your donation. Your generous support means that more people will continue to hear the life-changing Gospel of grace around the world. Thank you so much!
Donate today!
Your donation
Amount:
Type of Donation:
Ministry:
Ministry Resource:
Edit
Credit / Debit Card
Bank Account
Edit