Donate
From Frogs to Freedom + Don't Look Back by Christine Caine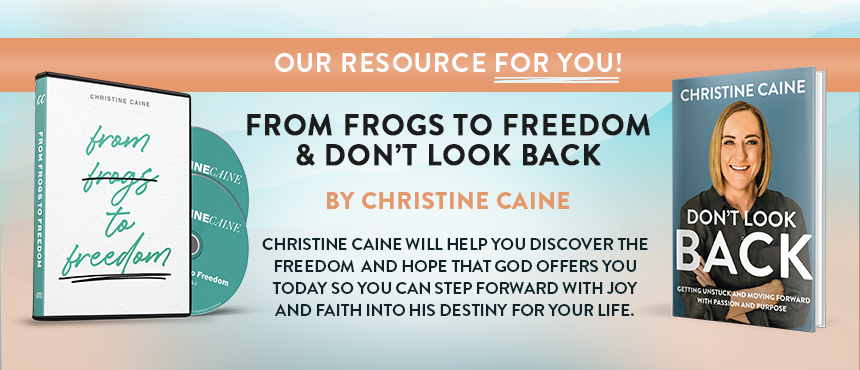 Embracing Freedom in Christ!
When God called Moses to lead the children of Israel out of Egypt and slavery and into freedom and promise, He knew that it would take ten terrible plagues — including an unrelenting invasion of frogs — before a resistant Pharaoh would release his hold on His chosen people. Join Christine Caine in her new teaching series, From Frogs to Freedom, as she guides you through the exciting Exodus narrative and its remarkable parallels to your own walk of faith. Discover the unfettered freedom and hope you have in Christ. Learn how to prioritize God's promises over the opinions and actions of others. And embrace the scriptural keys that empower you for overwhelming joy through surrender and obedience as you follow Jesus each day.
And in her book Don't Look Back: Getting Unstuck and Moving Forward With Passion and Purpose, Christine will inspire you to move on with courage from past fears and failures and step forward with faith into God's destiny for you. While you may not know all of God's plans or what you will encounter along the way, with the strategies Christine unfolds from Scripture you can walk with confidence in God's purposes.
For your gift of $30 or more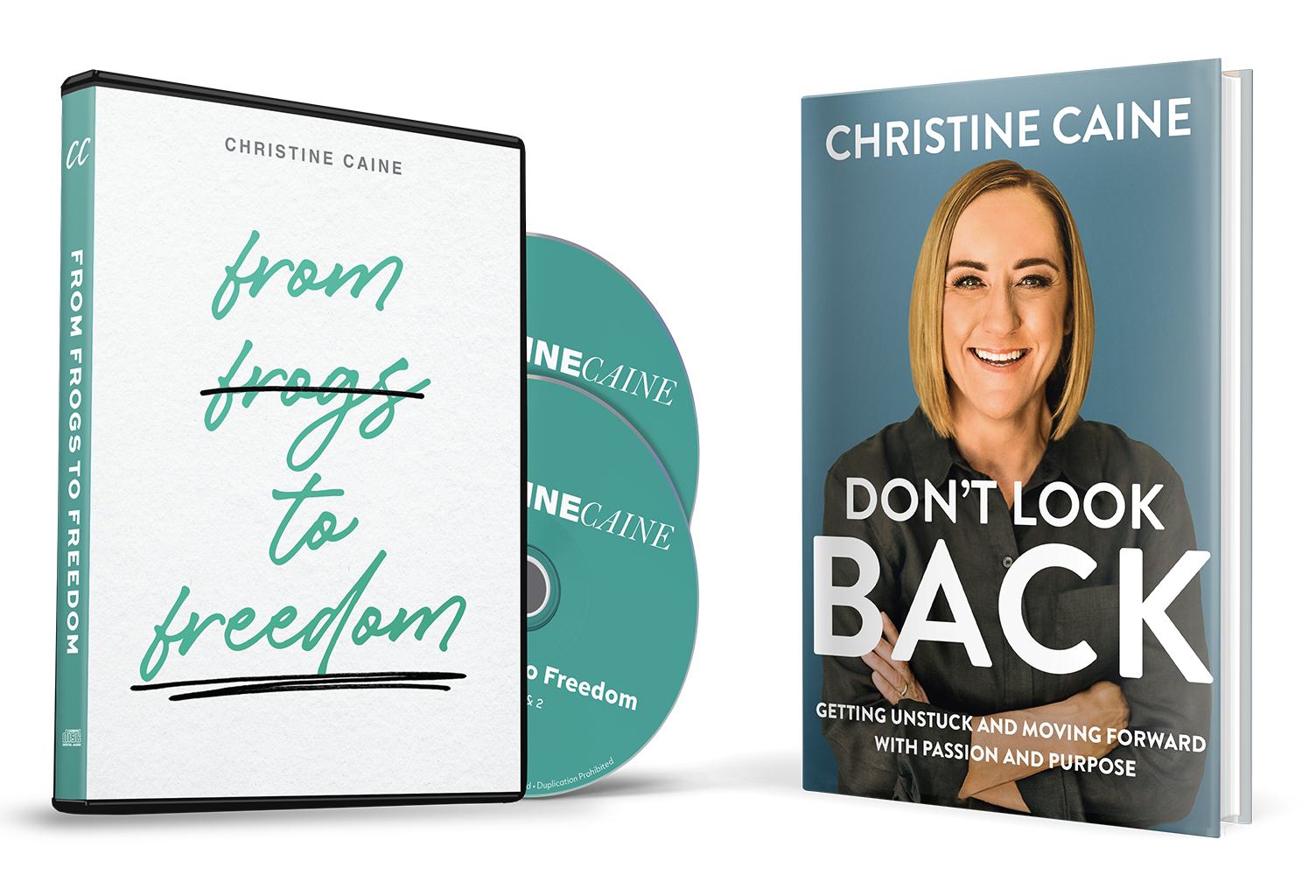 We'll send you Christine Caine's two-CD teaching series From Frogs to Freedom, along with her hardcover book Don't Look Back, with our thank you for your financial partnership with TBN as together we send the life-changing message of Jesus to every nation.
Your donation
Amount:
Type of Donation:
Ministry:
Ministry Resource:
Edit
Credit / Debit Card
Bank Account
Edit