Donate
TBN Monthly Initiative
The Reason for His Birth
With the rush of activities during the holiday season, it can be easy for us to lose sight of what Christmas is all about. In Why the Nativity?: 25 Compelling Reasons We Celebrate the Birth of Jesus, Dr. David Jeremiah offers answers to thought-provoking questions surrounding the most important event in human history.
For your gift of support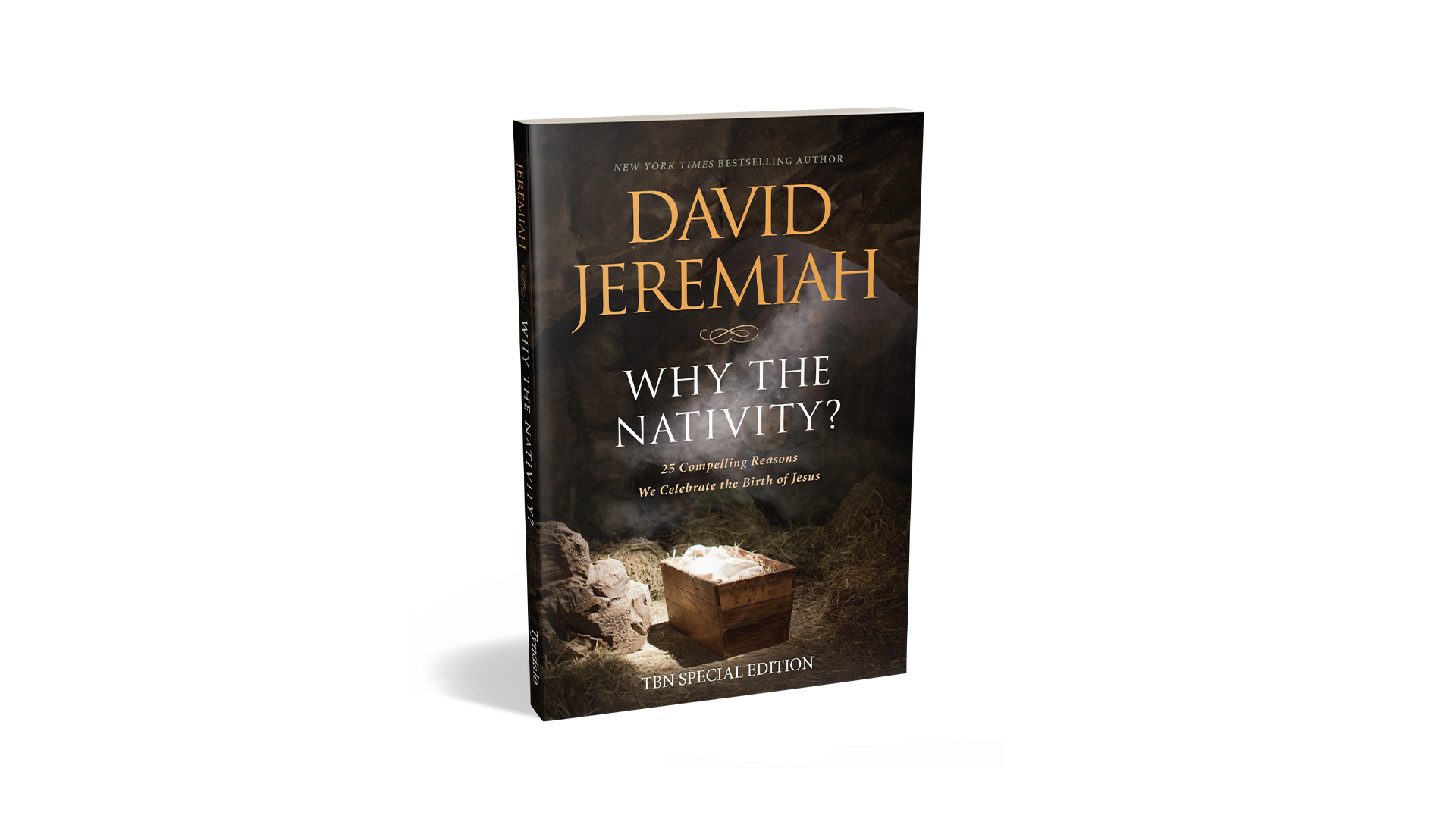 Receive Why the Nativity? by David Jeremiah.
For your gift of $75 or more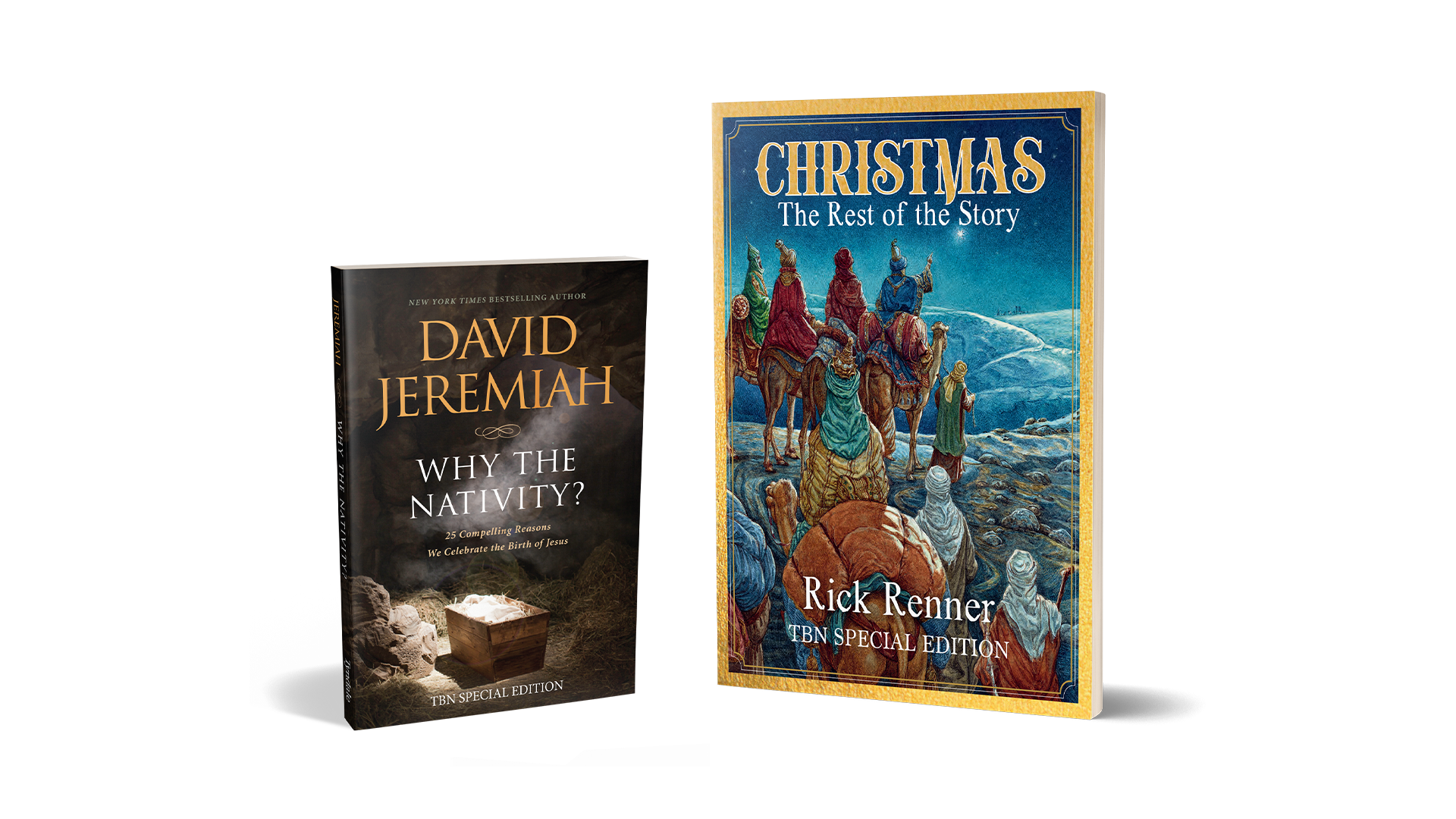 You'll also receive Christmas: The Rest of the Story, by Rick Renner. Featuring original full-color illustrations, this unique resource brings you a fascinating, historically faithful narrative of Christ's birth in a way you've never heard it before!
And for your gift of $1,000 OR your NEW automatic monthly gift to TBN of $100 or more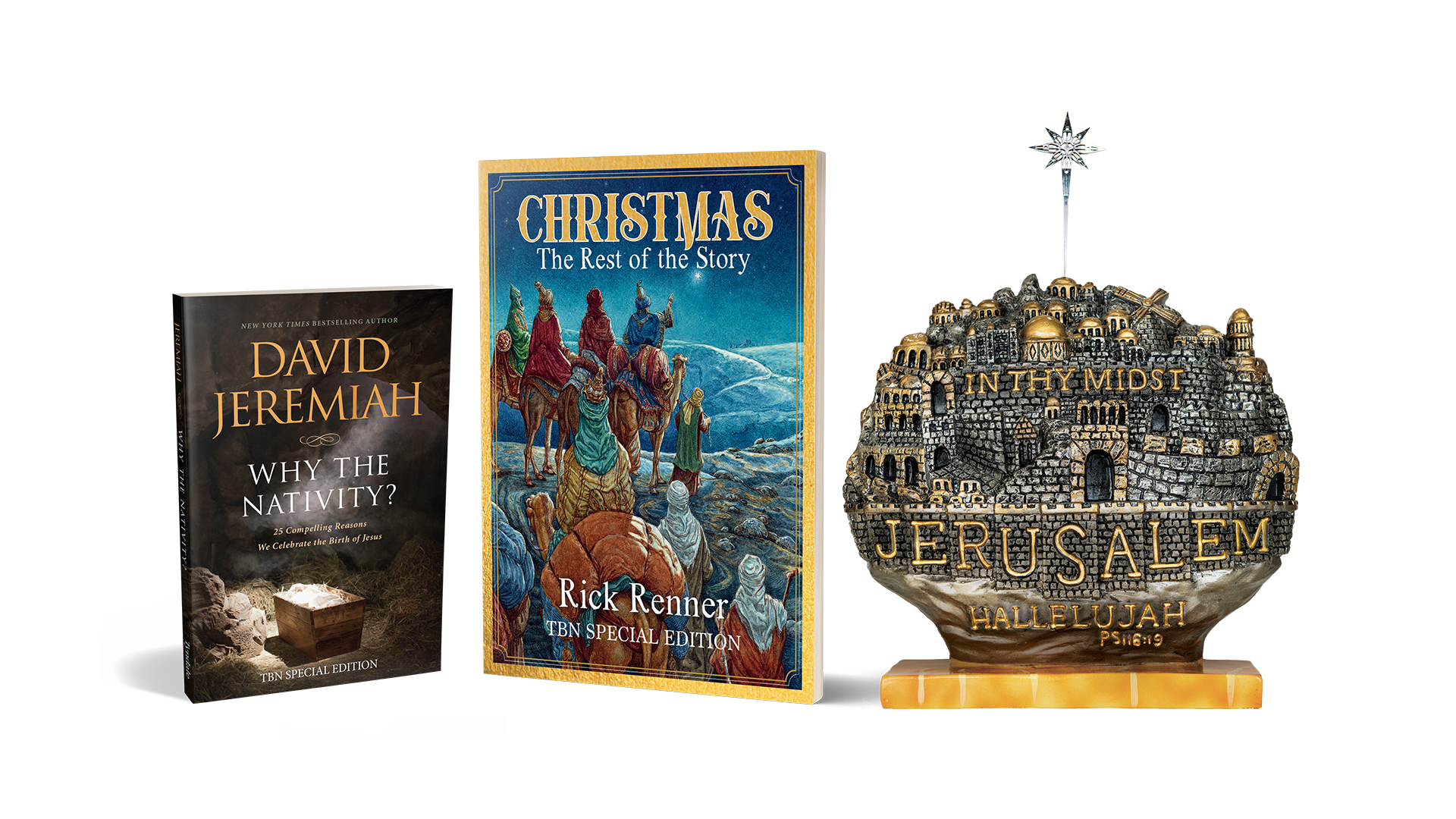 We're excited to also send you our special Jerusalem in Thy Midst plaque, designed for TBN by craftsmen in Israel. Inspired by Psalm 116:19, this beautiful artistic piece will be a daily reminder of the commitment you share with us to pray for the nation and people of Israel — and for the peace of Jerusalem.
Thank you for your prayer and partnership with TBN as we cover the earth with the love of Jesus.
Your donation
Amount:
Type of Donation:
Ministry:
Ministry Resource:
Edit
Credit / Debit Card
Bank Account
Edit