Donate
October 2021 TBN Monthly Resource Offer
Your Victory Now!
Get ready to discover a strength that propels you forward — and the power to do what you thought couldn't be done! In his newest book, You Are Stronger Than You Think, pastor and New York Times best-selling author Joel Osteen shows you how, when you feel like you can't go on, God is right there to give you special strength to accomplish what seems impossible. With each page Pastor Joel shows you how to embrace the strength you could never have on your own, and a joy that will obliterate discouragement and failure. Get ready to accomplish dreams bigger than you imagined, overcome obstacles that look insurmountable, and reach the fullness of your destiny — because God is going to make you stronger than you ever thought you could be!
For your gift of support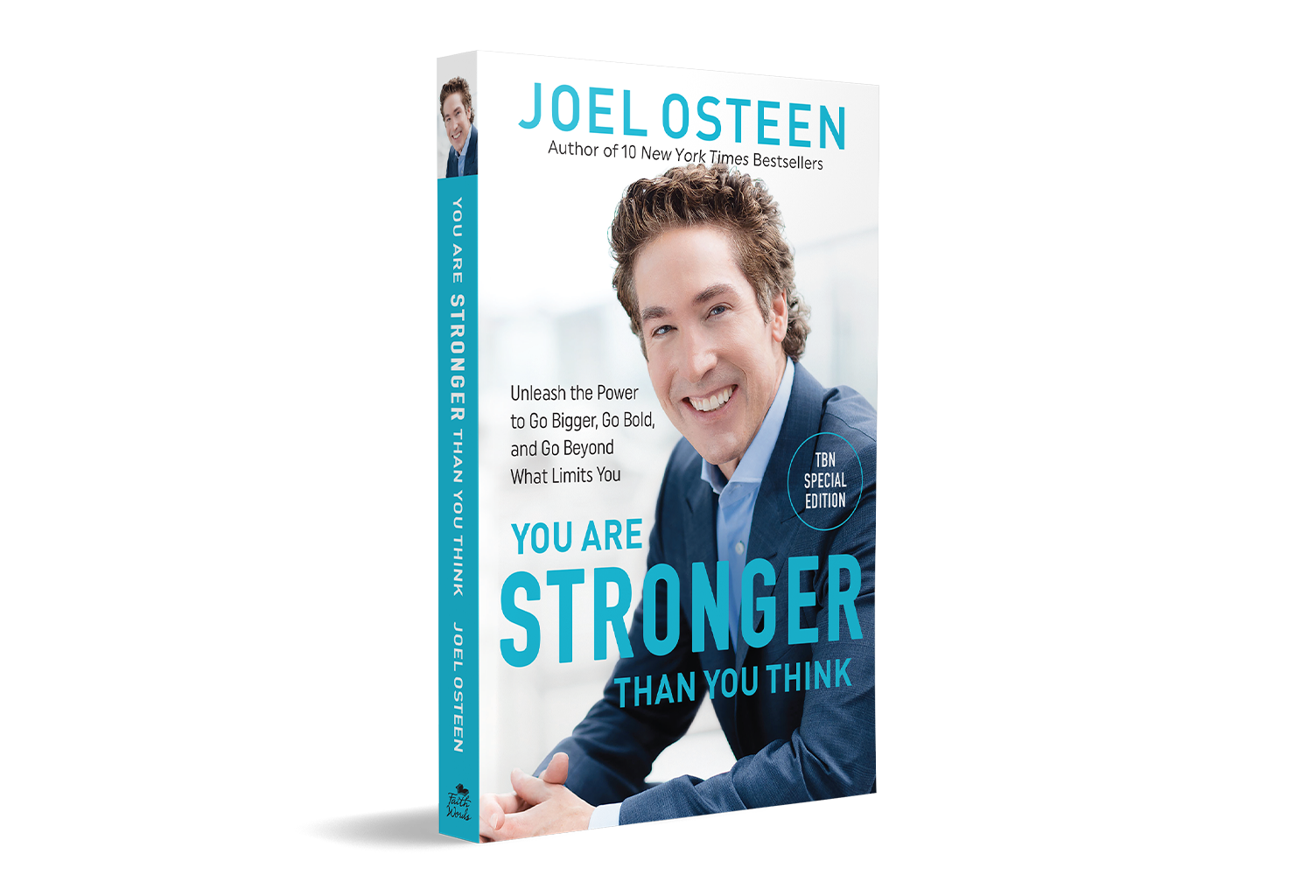 Receive You Are Stronger Than You Think by Joel Osteen.
For your gift of $50 or more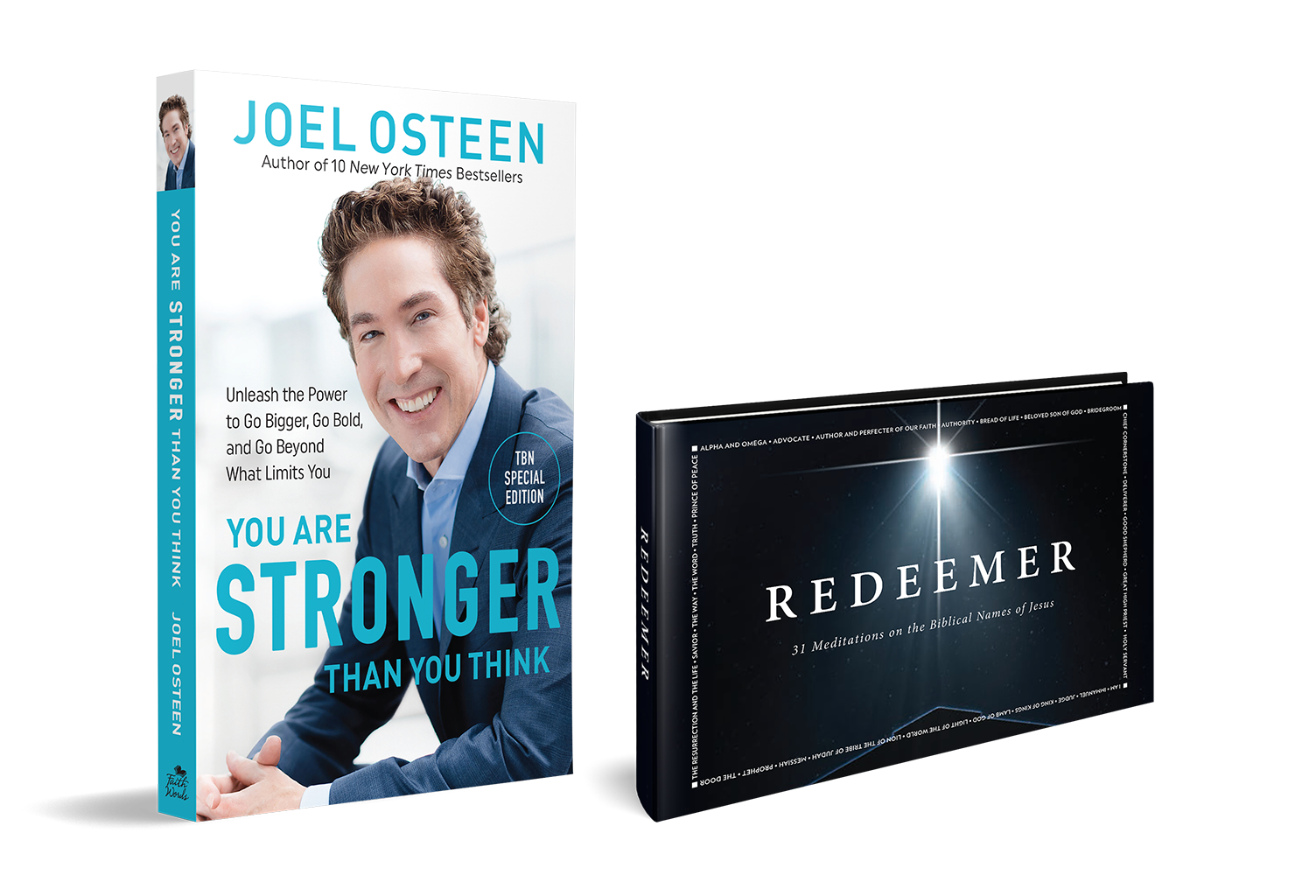 You'll also receive Redeemer: 31 Meditations on the Biblical Names of Jesus, from TBN and Trilogy Christian Publishing. Personally experience the power and majesty behind the many names given in Scripture for Jesus, your Redeemer. From Advocate, Authority, and Bread of Life, to Lamb of God, Light of the World, and Prince of Peace, with each meditation in this unique devotional you'll discover a life-changing aspect of Jesus' character, His mission, and who He is in every season of your life.
Please use the form to submit your donation — and thank you for partnering with TBN to reach the world with God's message of hope and grace.
Your donation
Amount:
Type of Donation:
Ministry:
Ministry Resource:
Edit
Credit / Debit Card
Bank Account
Edit