Donate
Go Again by Christine Caine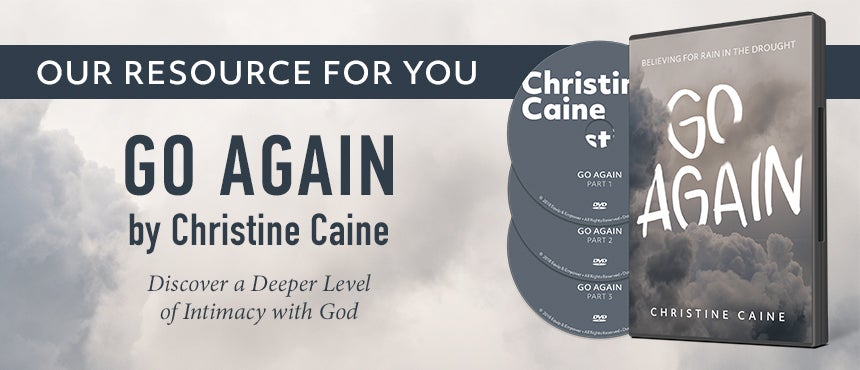 What to do when your breakthrough has been a long time coming!
When you've been praying for breakthrough in a particular area for a long time, it is tempting to become weary. But God doesn't want you overwhelmed with thoughts of defeat. Instead, He wants to show you nothing is impossible. Christine Caine's newest 3-DVD series, Go Again explores the secrets to unleashing persistent and power-filled prayer.
Find out:
The power of fervent prayer in times of difficulty
How God turns impossible situations into magnificent realities
Why it's never too late to see breakthrough
And much more!
For your gift of support: We want to send you Caine's series, Go Again in appreciation for sending forth the light of the Gospel and dispersing darkness through Christian television.
Please use the form to submit your donation. You are truly God's agent of change in the earth. Thank you!
Donate Now!
Your donation
Amount:
Type of Donation:
Ministry:
Ministry Resource:
Edit
Credit / Debit Card
Bank Account
Edit