Donate
God's Provision for Your Every Need by Bishop T.D. Jakes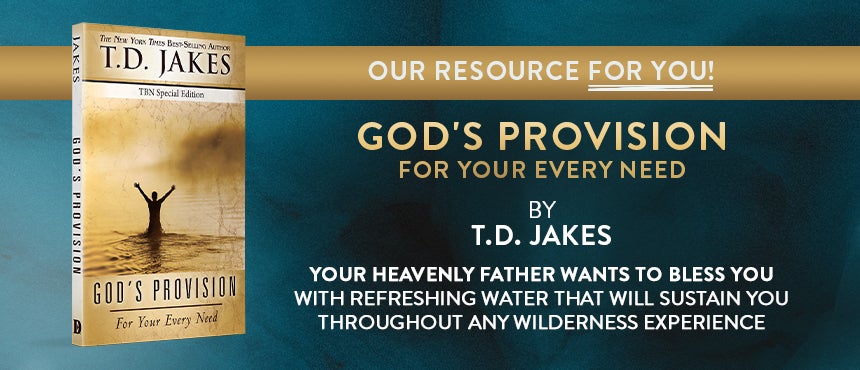 Living Water When You Need It Most
Even in the wilderness, God is present with more than enough to sustain you. In his powerful bestselling book, God's Provision for Your Every Need, Bishop T.D. Jakes shows how, in the driest and most desolate times of your life, the heavenly Father will abundantly pour out His refreshing and bring you renewed faith and confidence.
For your gift of any amount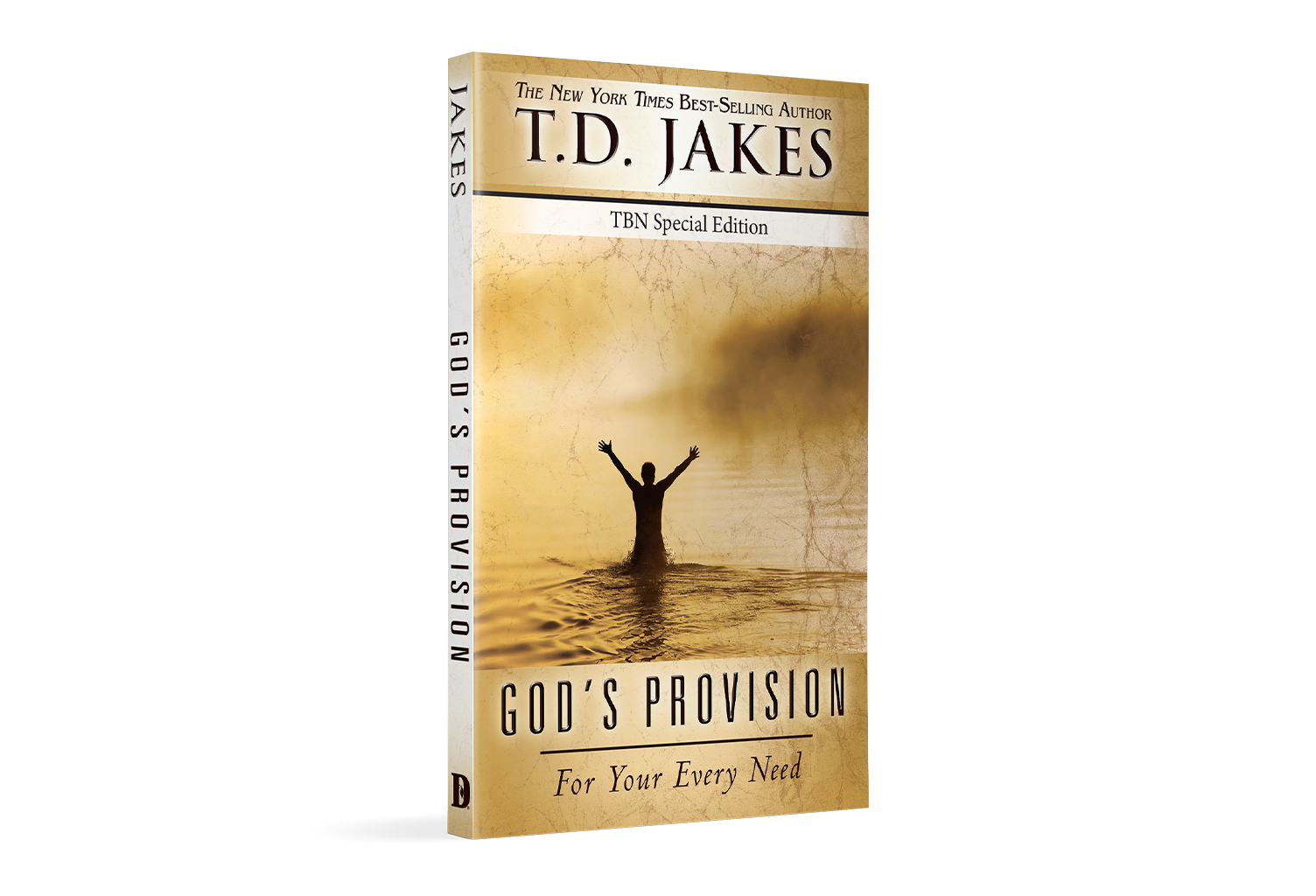 We'll send you God's Provision for Your Every Need in thanks for your support of TBN as we share the message of salvation, hope, and healing through Jesus to people everywhere.
Please use the form to submit your donation. And thank you for joining us in taking God's love around the world.
Your donation
Amount:
Type of Donation:
Ministry:
Ministry Resource:
Edit
Credit / Debit Card
Bank Account
Edit