Donate
I Can't, But He Can by Christine Caine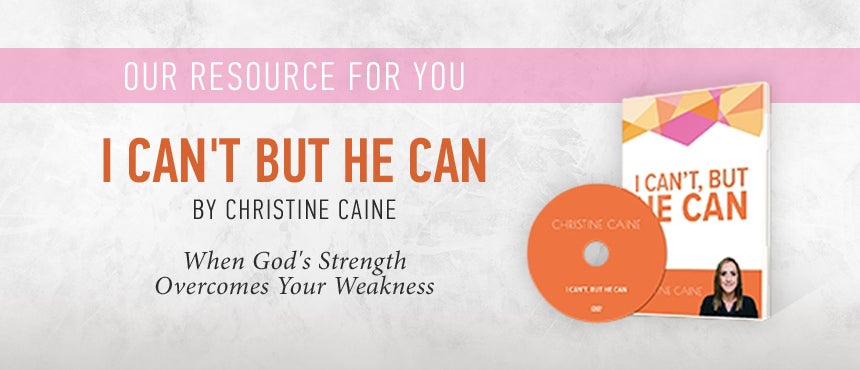 Discover the mountain-moving power of God!
In this life, you'll face many moments of weakness and incapability. There will be obstacles requiring strength you may not possess. The good news is…if you were capable of everything, would you need God? The truth is:
Maybe you can't, but HE CAN!
For your gift: TBN wants to bless you with Christine Caine's latest DVD series, I Can't But He Can. You'll discover how to live in the unlimited, transforming power of God daily. The problems you face are no match for the might of your God!
When you support TBN's ministry, we'll send you I Can't But He Can as our "Thank You" for your generous giving to keep the Gospel on the air. Please use the form to submit your donation. Your gift will be sent to you soon. Thank you for your helping to spread the good news of Jesus!
Donate now!
Your donation
Amount:
Type of Donation:
Ministry:
Ministry Resource:
Edit
Credit / Debit Card
Bank Account
Edit