Donate
Heritage offer: TLV Bible by Daniah Greenberg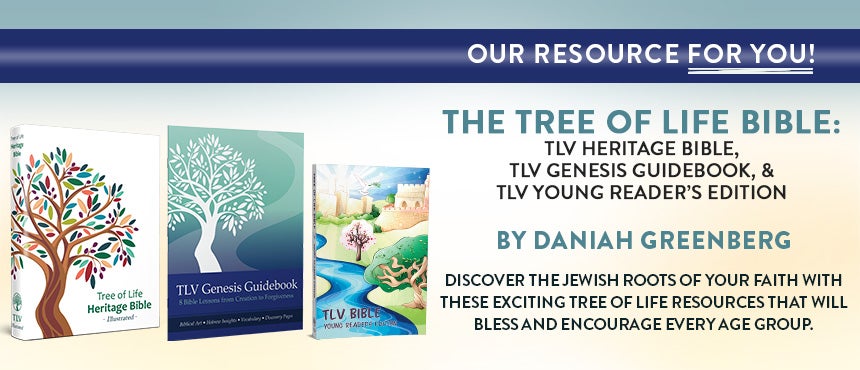 The Tree of Life Bible: Embrace the Jewish Roots of Your Faith
Through the Tree of Life Bible (TLV), a fresh and faithful Scripture translation edited by an extraordinary team of Messianic scholars, Christians everywhere are discovering the Jewish roots of their faith and growing deeper in their love for Jesus the Messiah. That's why we're excited to introduce three TLV resources that will bless and encourage every age group.
For your gift of $50 or more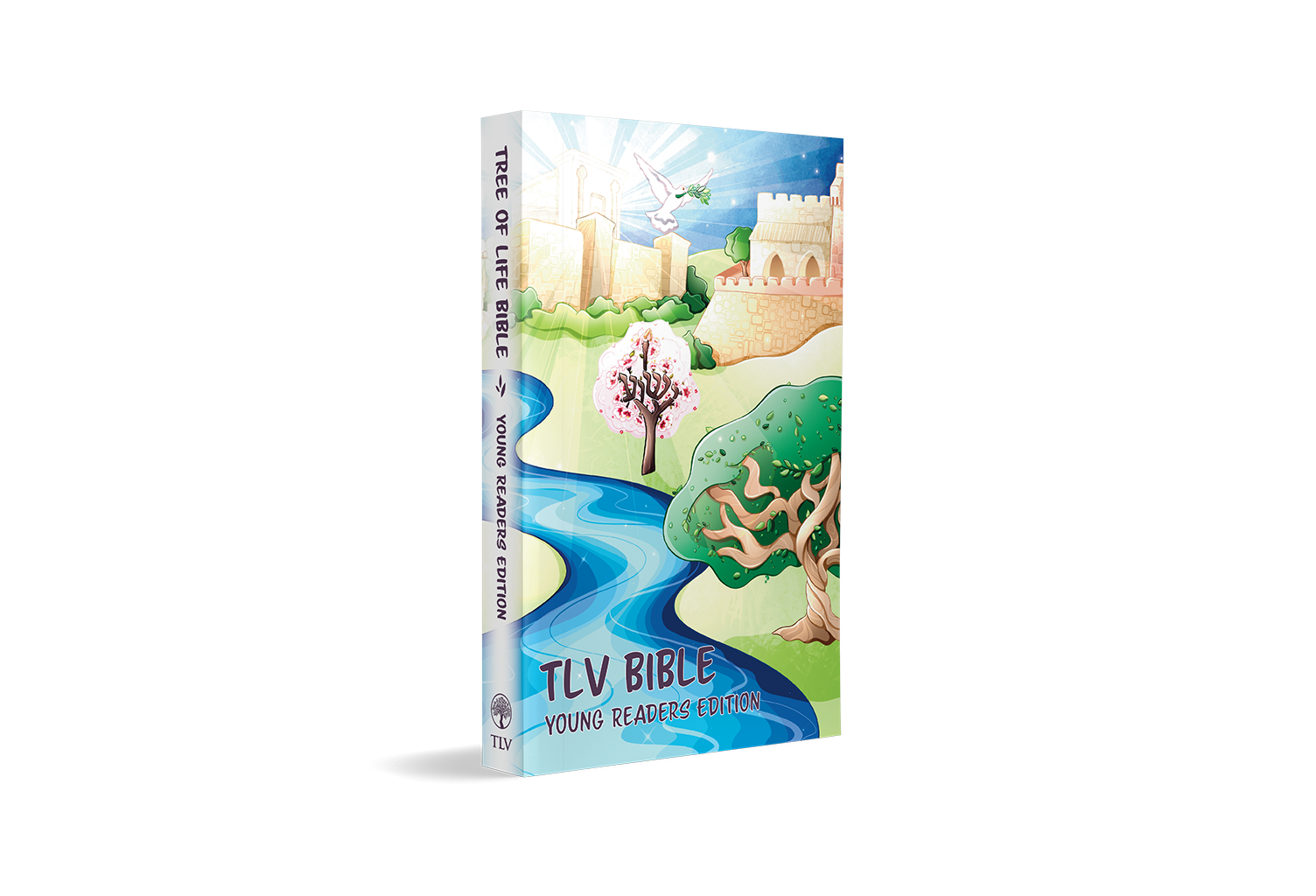 We will send you the softcover TLV Bible: Young Reader's Edition, an uplifting resource for children. With over fifty Bible stories, accompanying color illustrations, specially selected scriptures with children in mind, helps pages with prayers and blessings, and an easy to understand Hebrew-to-English glossary, the TLV Young Reader's Edition beautifully showcases the narrative of God's redemptive plan in a way that will resonate in the hearts of children.
For your gift of $150 or more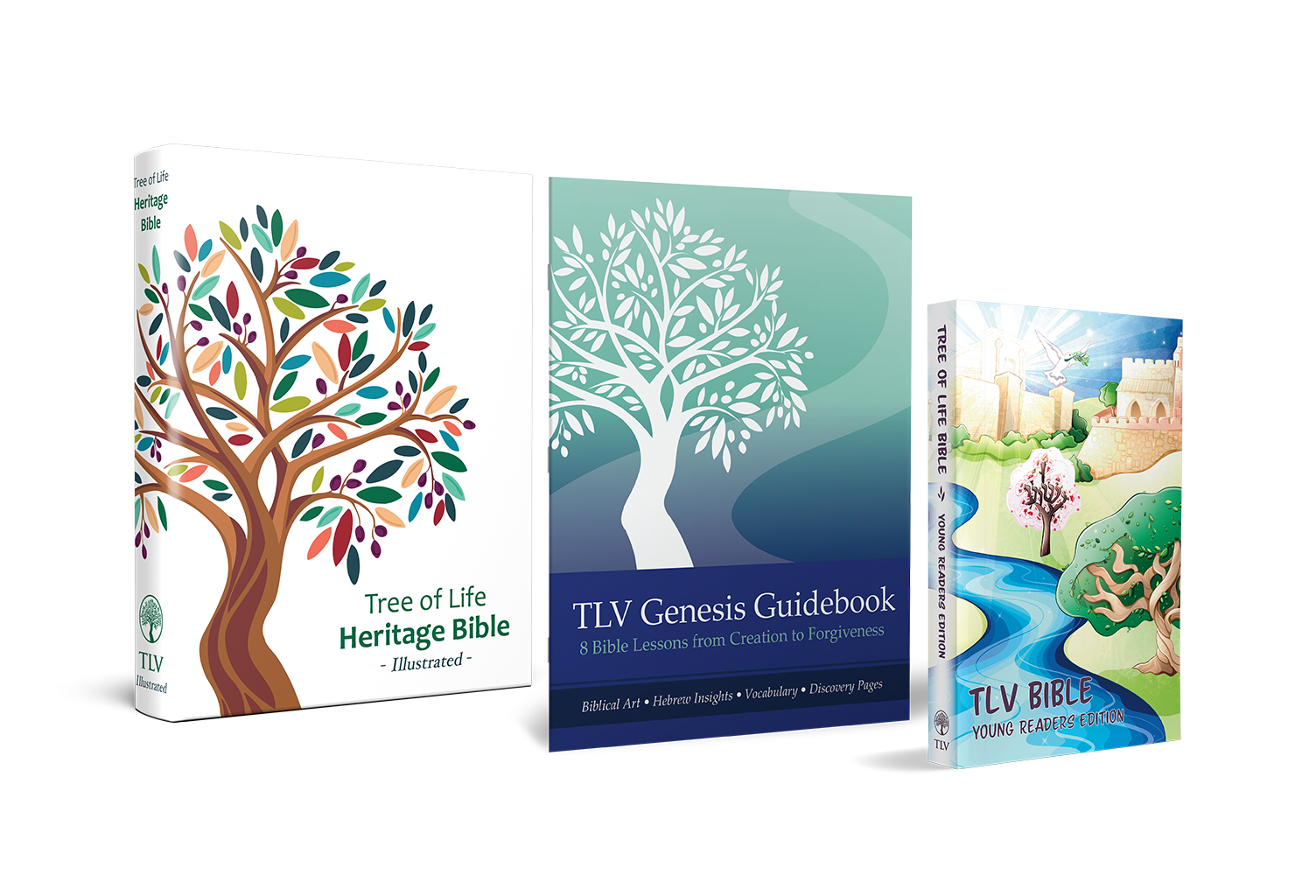 We'll also send you the hardcover Tree of Life Heritage Bible, along with the TLV Genesis Guidebook. The special illustrated Tree of Life Heritage Bible includes the entire Old and New Testament TLV translation, along with introductions to each book of the Bible, a TLV Jewish roots reading plan, Jewish prayers and blessings, over 100 original illustrations, articles on biblical living, charts on Old Testament feasts, Messianic prophecy footnotes, and more. And the TLV Genesis Guidebook provides eight powerful scriptural lessons from the TLV Bible to guide you and your family through God's redemption narrative from creation to forgiveness.
Thank you for your support! Your financial partnership means light and life through Jesus to millions of TBN viewers across the earth.
Your donation
Amount:
Type of Donation:
Ministry:
Ministry Resource:
Edit
Credit / Debit Card
Bank Account
Edit