Donate
I Declare War by Levi Lusko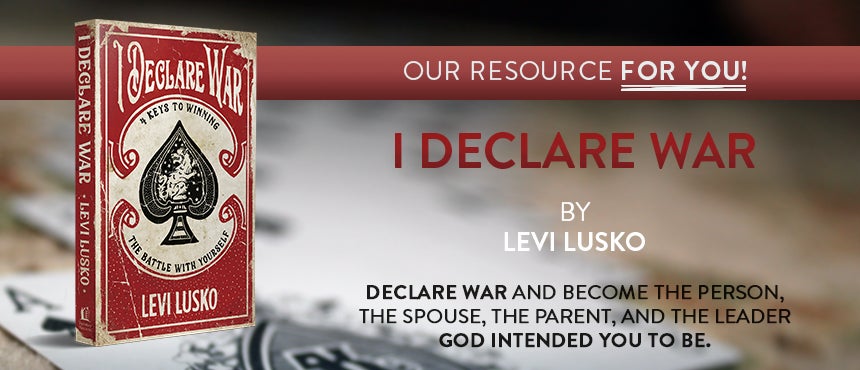 Hope and Victory Are Yours!
Do you ever feel that you are in a battle with unseen elements warring deep inside you? You are not alone. From selfishness and pride, to anger, anxiety, addiction, depression, and other internal opposition, every person faces conflicts against the life of peace and joy God has promised is ours through faith in Christ.
In his book I Declare War: Four Keys to Winning the Battle with Yourself, bestselling author and pastor Levi Lusko offers a practical and powerful guide to fighting the inner war every believer faces — the struggle against sin and self that can break us down and fill our lives with feelings of weakness and inadequacy. With deeply personal stories of his own struggles with night terrors, anxiety, narcissism, and self-doubt, Pastor Levi shows us how God's Word can break the bondage of despair, replacing it with hope and Holy Spirit-empowered victory.
For your gift of support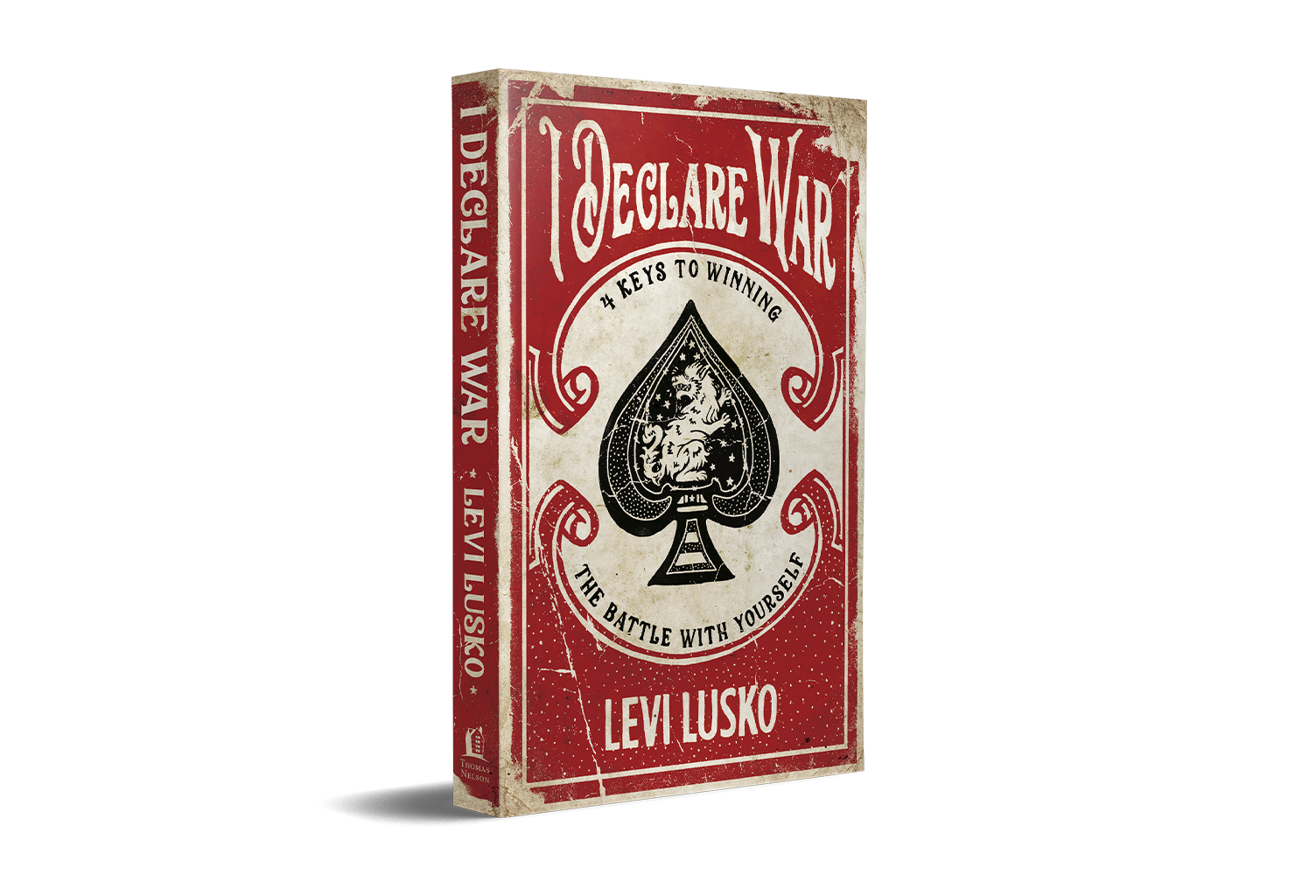 We'll send you Pastor Levi Lusko's book, I Declare War, in thanks for your partnership with TBN as we broadcast the love of Jesus to people everywhere.
Please use the form to submit your donation. And thank you for standing with TBN as we fill the earth with God's love.
Your donation
Amount:
Type of Donation:
Ministry:
Ministry Resource:
Edit
Credit / Debit Card
Bank Account
Edit