Donate
Jerusalem by Jay Sekulow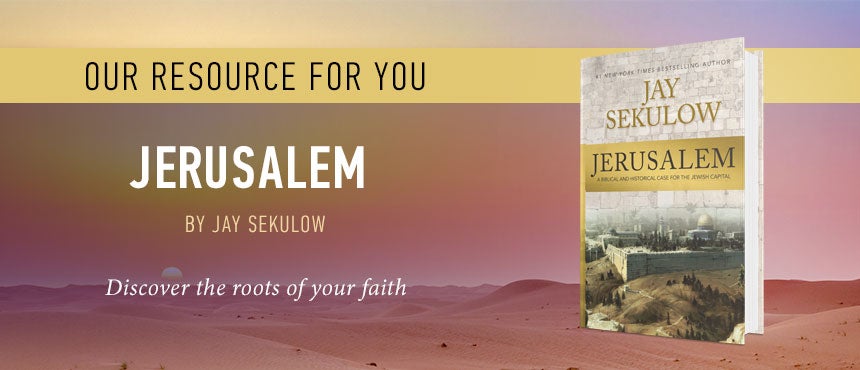 This may be the most powerful, inspiring book about Israel you'll ever read…
In Jerusalem: A Biblical and Historical Case for the Jewish Capital, Jay Sekulow lays out the evidence for the Jewish people's claim on the land of Israel and their right to view Jerusalem as their eternal capital. You'll want to share this book with anyone who needs a better understanding of why Christians should and do support Israel.
For your gift of support:  We will send you Jay Sekulow's Jerusalem in gratitude for your support of sending the Gospel into homes across the globe and winning souls for Christ.
Please use the form to submit your donation and we will send your requested resource with our sincere appreciation. There is someone in the world who will be impacted by the Gospel on TBN because you supported our mission. Thank you!
Donate today!
Your donation
Amount:
Type of Donation:
Ministry:
Ministry Resource:
Edit
Credit / Debit Card
Bank Account
Edit