Donate
The Jerusalem Assassin by Joel Rosenberg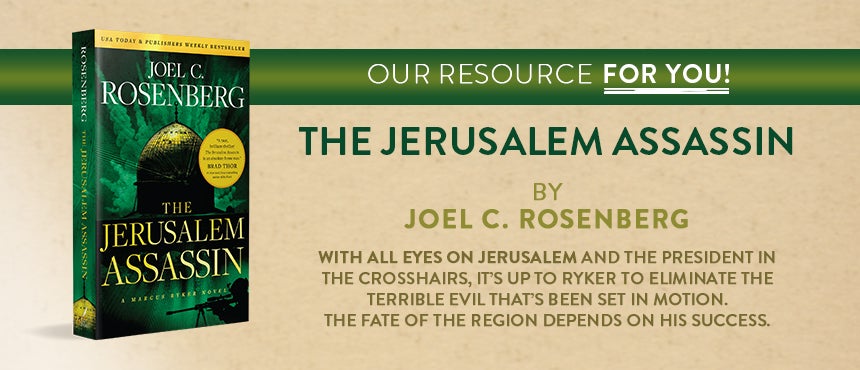 Fighting An Invisible Enemy!
From New York Times bestselling author Joel C. Rosenberg comes The Jerusalem Assassin, a fiction thriller ripped from today's headlines. With the announcement of a historic peace treaty between Israel and Saudi Arabia, the CIA's Marcus Ryker unveils an unthinkable plot that puts an American president in danger. Brokered by the U.S., the peace summit in Jerusalem provides a perfect opportunity for a presidential assassination as a well-financed international alliance tries to put a stop to the process. With the fate of the Middle East and the entire world in the balance, it's up to Ryker to eliminate the terrible evil that has been set in motion. One of the exciting installments in the Marcus Ryker novel series, The Jerusalem Assassin will keep you in suspense to the very end.
For your gift of $20 or more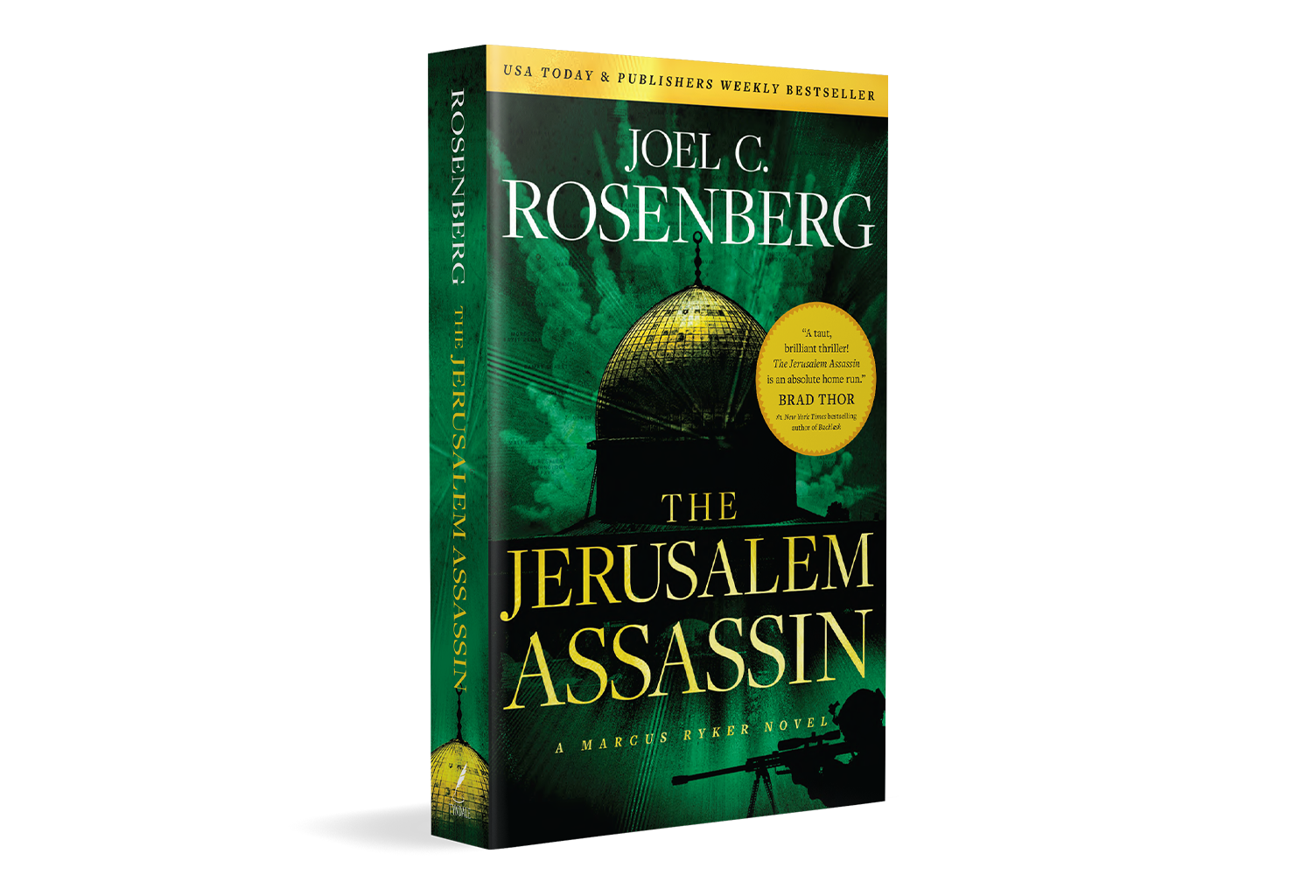 We'll send you The Jerusalem Assassin by Joel C. Rosenberg in thanks for your support of TBN as we send the message of God's hope and grace to every nation.
Please use the form to submit your donation. And thank you for partnering with TBN to cover the earth with the love of Jesus.
Your donation
Amount:
Type of Donation:
Ministry:
Ministry Resource:
Edit
Credit / Debit Card
Bank Account
Edit