Donate
It's Not Too Late by Christine Caine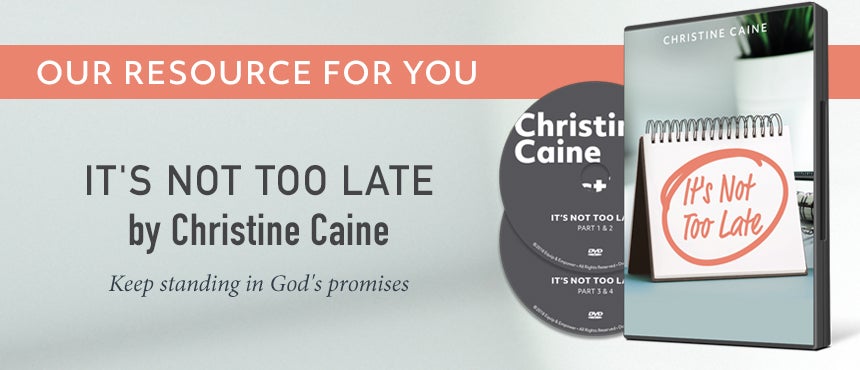 How do you stand on God's promise when your situation looks hopeless?
The promise God made to you is sure and He is not changing His mind about His will for your life. Yet, how do you overcome when you are bombarded with negative circumstances that look the opposite of what God promised? Christine Caine's latest 4-part DVD series, It's Not Too Late, uncovers how to stand firm when doubt tries to cloud your thinking.
You'll discover:
How to keep trusting God when your circumstance looks unchanged
Why it's critical you don't base your faith on how things look
God's answer for overcoming adversity while you're standing for manifestation
And much more!
For your gift of support: We want to empower you with Christine Caine's series, It's Not Too Late, to see the fullness of all God promised you.
Please use the form to submit your donation. Your generosity is the reason longing souls around the world are being touched with the grace of Jesus. Thank you!
Donate now!
Your donation
Amount:
Type of Donation:
Ministry:
Ministry Resource:
Edit
Credit / Debit Card
Bank Account
Edit