Donate
Love Like You've Never Been Hurt by Jentezen Franklin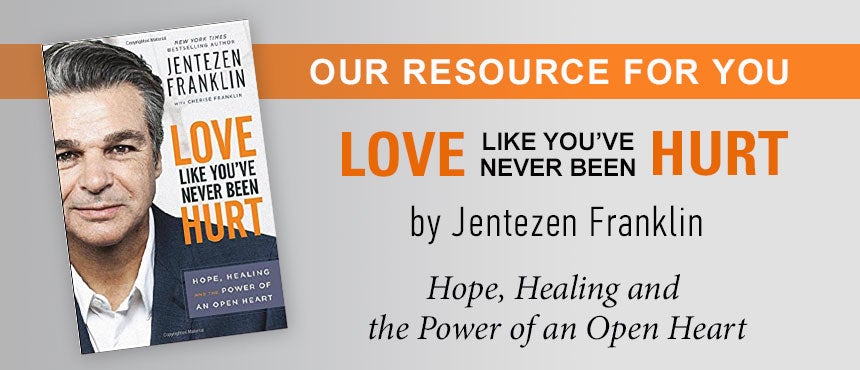 How do I recover from great hurt and live in love again?
God created us to love and be loved. In this life we will all face hurt, rejection, or betrayal, but God doesn't want the pain we experience to overcome us. New York Times bestselling author Jentezen Franklin's new book, Love Like You've Never Been Hurt, will show you how to find strength and healing restoration after emotional wounds and damaged relationships.
In it, you'll discover:
How to respond when the people you love the most hurt you
Why you can overcome the worst pain you've ever experienced
What happens when you realize God has one more move
And much more!
For your gift of support: We want to bless you with your very own copy of Love Like You've Never Been Hurt to help you receive the healing touch of Christ!
When you support TBN, you are becoming a "media missionary" keeping the Gospel on the airwaves across the world for the unsaved. Please use the form to submit your donation. Your "thank you" resource will be sent with our gratitude!
Donate now!
Your donation
Amount:
Type of Donation:
Ministry:
Ministry Resource:
Edit
Credit / Debit Card
Bank Account
Edit