Love Speaks by Carl Wesley Anderson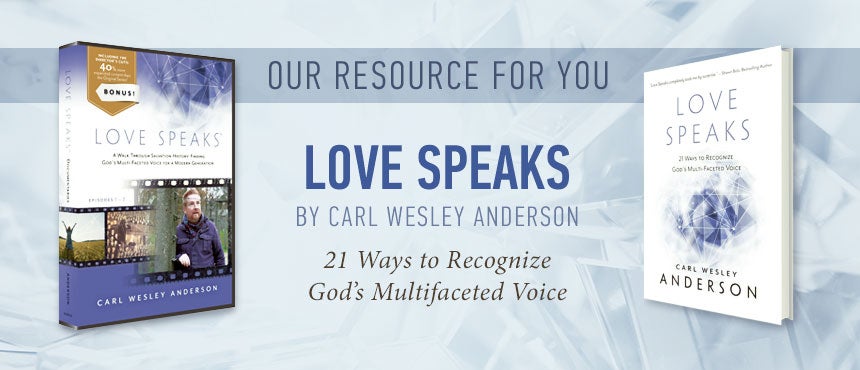 Discover 21 ways to recognize God's multifaceted voice!
Many believers struggle with hearing God's voice. Yet, God desires hearing from Him to become second nature to us. Carl Wesley Anderson's insightful book, Love Speaks, will show you how to recognize when the voice of Love is speaking to you.
In it, you'll learn:
21 unique ways God speaks to you
How to discern God's voice from the counterfeit voices in the world
Amazing historical examples of people who heard from God
And much more!
For your gift of support:  TBN wants to bless you with Love Speaks by Carl Wesley Anderson to help you grow in hearing God's voice and enhance your relationship with Him.
For your gift of $50 or more:  Dive deeper into the many avenues of hearing God with the Love Speaks DVD and companion book.  Remove every barrier and receive the voice of love today.
Please use the form to submit your donation and we'll send you these uplifting resources in appreciation for your generous giving. You are making a difference and impacting our world by sending the Gospel to the lost,
Donate Now!
Donation Details
By selecting Monthly you will be charged the specified amount today and starting next month on the of each month.
Pay with
Credit / Debit Card
Bank Account
Paypal
Edit