Donate
Mysteries of the Messiah by Rabbi Jason Sobel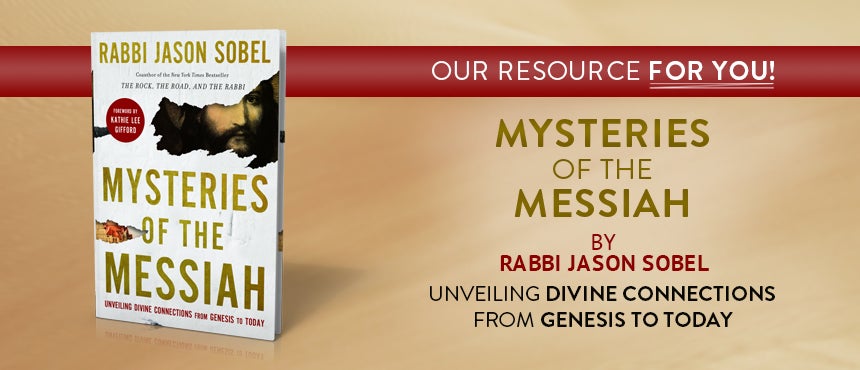 Hidden Truths Revealed!
Many Christians today do not have a clear understanding of how the Bible fits together, and of the beautiful message for them from beginning to end. In his new book Mysteries of the Messiah, bestselling author Rabbi Jason Sobel, raised in a Jewish home but now a committed follower of Yeshua, pulls back the curtain to show the many intricate connections in Old and New Testament Scripture that have been hidden in plain sight. In this powerful study, Rabbi Sobel guides readers from the story of creation in Genesis through the book of Revelation to see the passion and purpose of the Messiah, the Torah, and several of the patriarchs and prophets.
God's Word, written by many individuals over thousands of years, is not a random selection of characters and stories, but rather an intricately connected narrative of God's perfect plans and purpose. In Mysteries of the Messiah, Rabbi Sobel connects the dots, helping us see with clarity what God intended for us to know and understand.
For your gift of support we want to send you Rabbi Jason Sobel's Mysteries of the Messiah as our thanks for joining with TBN in taking God's message of hope and grace around the world through Christian television.
Please use the form to submit your donation. And thank you for partnering with TBN in touching lives across the earth with the love of Jesus.
Your donation
Amount:
Type of Donation:
Ministry:
Ministry Resource:
Edit
Credit / Debit Card
Bank Account
Edit