Donate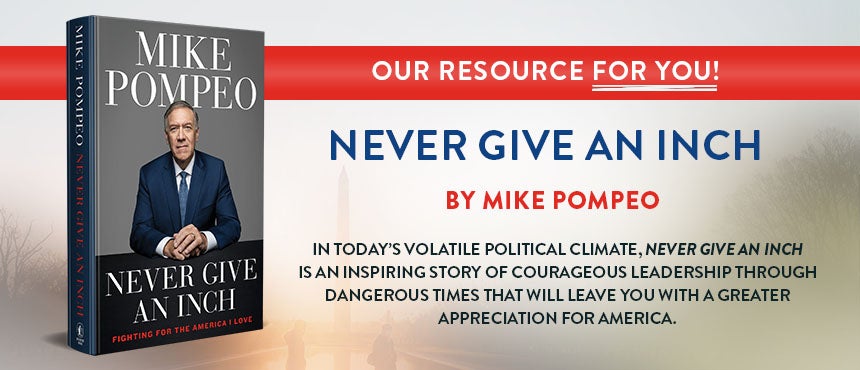 Standing for American Greatness
Mike Pompeo is the only person in history to serve as both U.S. Secretary of State and head of the nation's premier espionage agency, the CIA. In his fascinating new memoir, Never Give an Inch: Fighting for the America I Love, Mr. Pompeo recounts his years of service to the Trump Administration, helping the President deliver on his bold promise to return America to greatness. It is a razor-sharp account of the resolve necessary to successfully deliver winning outcomes for America in the face of a progressive activist media, partisan conspiracies, two impeachments, non-stop investigations, and the COVID-19 pandemic. In today's volatile political climate, Never Give an Inch is an inspiring story of courageous leadership through dangerous times that will leave you with a greater appreciation for America.
For your gift of $35 or more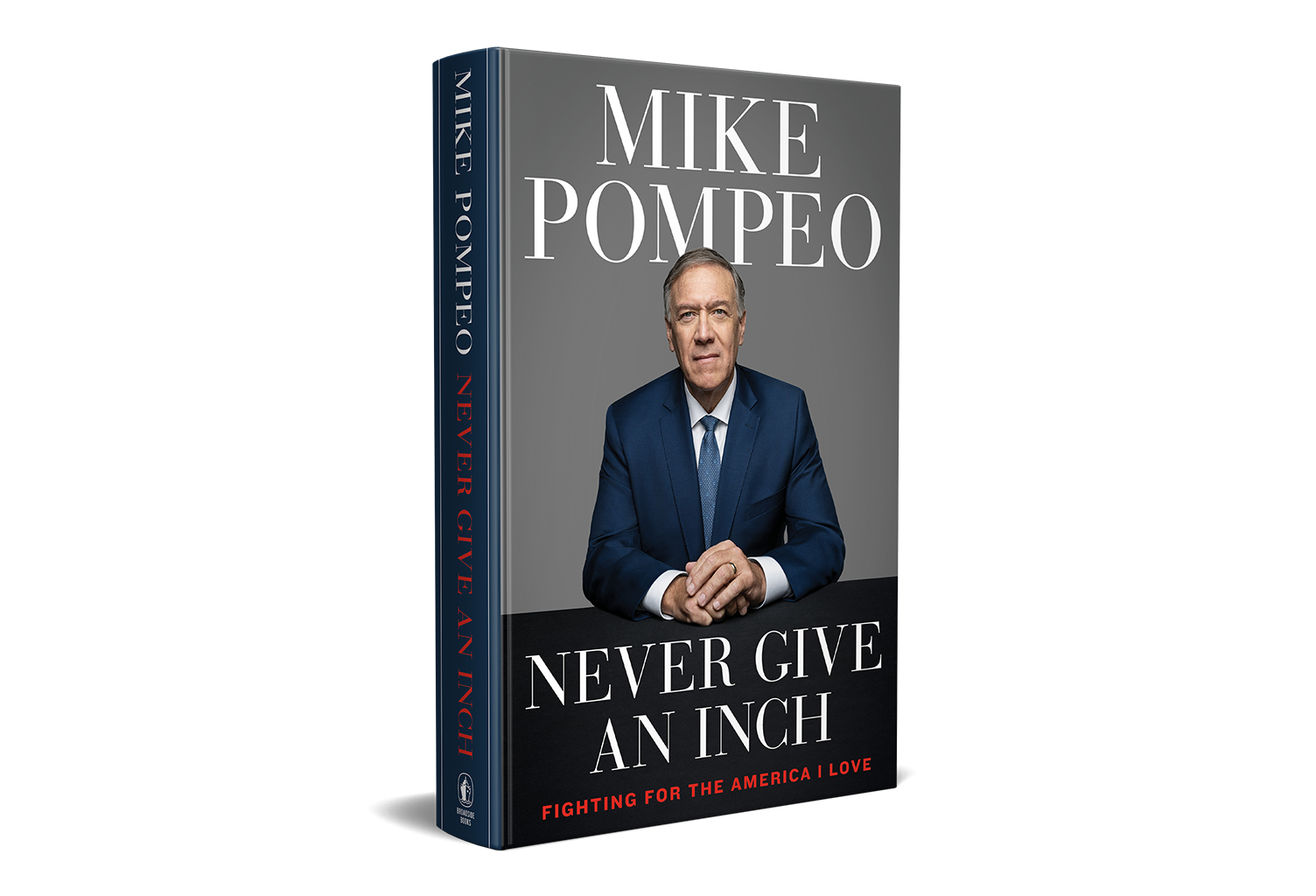 We'll send you Mike Pompeo's new book, Never Give an Inch: Fighting for the America I Love, in gratitude for your support of TBN as we broadcast the message of God's hope and grace to the world.
Please use the form to submit your donation. And thank you for joining with TBN as we take the love of Jesus to every corner of the earth.
Your donation
Amount:
Type of Donation:
Ministry:
Ministry Resource:
Edit
Credit / Debit Card
Bank Account
Edit