Donate
You Are Next by Samuel Rodriguez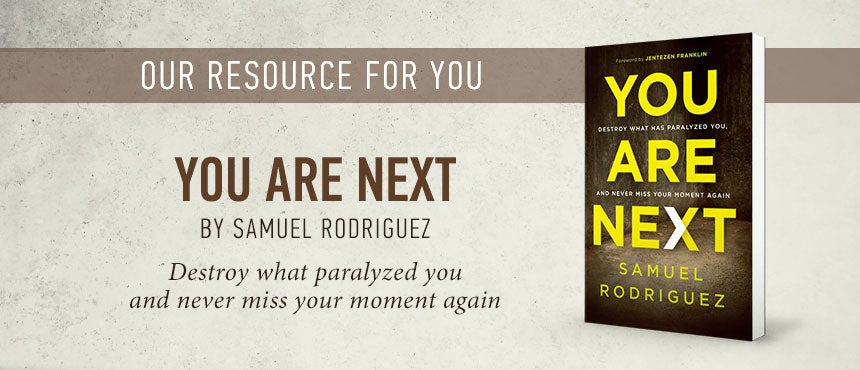 You can overcome fear and seize your God moment!
Jesus desires for dynamic power to transform us. This is why He wants to remove the excuses causing us to live limited. Samuel Rodriguez's new book, You Are Next, exposes how your destiny rests in the hands of the God who loves you.
 Using the account of how Jesus healed the paralytic, Samuel reveals:
Keys to going beyond hindering barriers
How to remove the old labels that used to define you
Why seeing Jesus' power working doesn't require your qualifications
For your gift of support:  We want to inspire you to step out in faith with your personal copy of You Are Next.
Please use the form to submit your donation. The impact of your generosity is felt around the globe as the Gospel reaches the lost in hard-to-reach places. God bless you.
Donate now!
Your donation
Amount:
Type of Donation:
Ministry:
Ministry Resource:
Edit
Credit / Debit Card
Bank Account
Edit