Donate
Not Forsaken by Louie Giglio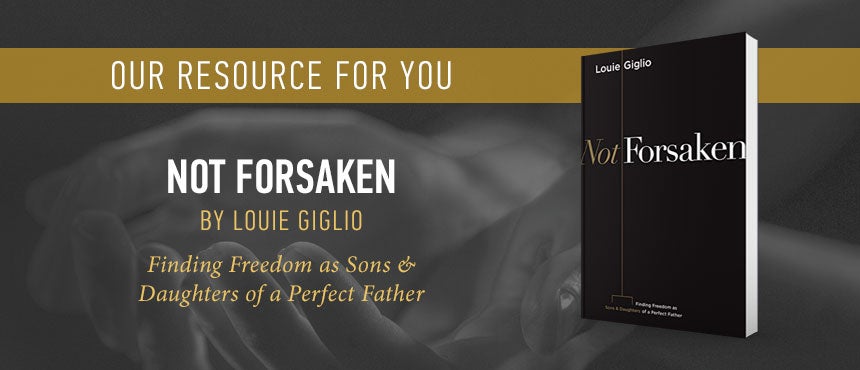 You can find lasting freedom as the child of your perfect heavenly Father
In this "fatherless generation," many of us have not received attention, approval, or affirmation from our earthly fathers. Yet God wants you to live in overflowing blessing and wholeness through your relationship with Him as Father. Louie Giglio's new book Not Forsaken reveals how God is not simply a bigger version of your earthly father; He is the perfect Father no earthly father could ever be.
 In this book, you'll discover:
The most important thing about you to God
The freedom that comes from refocusing your view on the only flawless Father
How God's perfect love gives what you never received from people
And much more!
For your gift of support: We want to empower you in your Father's love and send you a copy of Not Forsaken with our sincere gratitude for ensuring the Gospel continues to spread globally.
Please use the form to submit your donation. Lives are being changed on a daily basis because of passionate people like you who are willing to support the Kingdom of God. God bless you!
Donate today!
Your donation
Amount:
Type of Donation:
Ministry:
Ministry Resource:
Edit
Credit / Debit Card
Bank Account
Edit