Donate
Paper Chasers by Mike Todd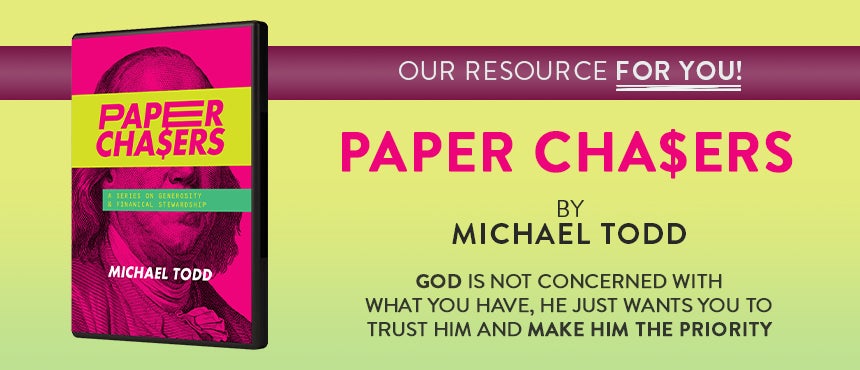 Paper or Purpose: What's Your Priority?
Have you made money the focus of your life pursuits? In his powerful three-CD teaching series Paper Chasers, Pastor Mike Todd reveals the danger of pursuing riches and earthly prosperity rather than God's plan for you. As Pastor Mike opens God's Word on the subjects of generosity and purpose, you'll discover that the riches that come with making God your priority far outweigh all the worldly wealth you could attain. Find out how pursuing God's purpose will lead you to lasting treasure!
For your gift of support we'll send you Pastor Mike Todd's three-CD Paper Chasers teaching series in thanks for your partnership with TBN in sending God's message of hope and grace around the world.
Please use the form to submit your donation. And thank you for standing with us to take the love of Jesus to the nations.
Your donation
Amount:
Type of Donation:
Ministry:
Ministry Resource:
Edit
Credit / Debit Card
Bank Account
Edit