Donate
A Passionate Life by Christine Caine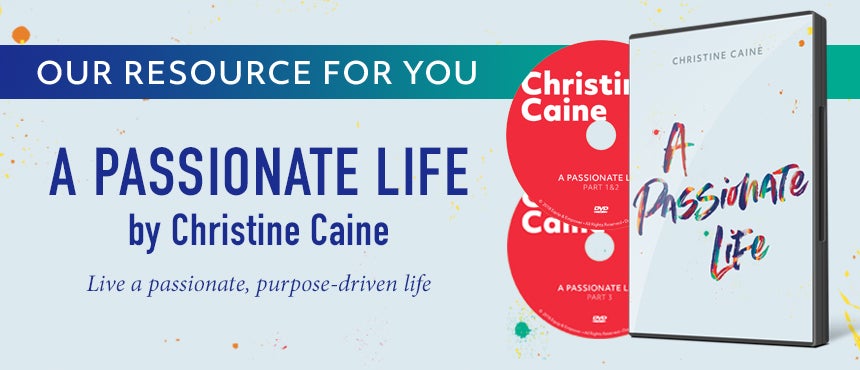 Discover the secret to transforming your daily grind into an adventure...
God didn't create you to live a mundane or mediocre existence. You are meant to live a life of passion and purpose. Christine Caine's latest 3-part DVD series, A Passionate Life, exposes critical truths on how to overcome regret, and refocus with God-given vision.
Find out:
Simple spiritual adjustments to ignite your inner fire
How to overcome regret and dream again
Ways to defeat the trap of mediocre living
And much more!
For your gift of support: We want to bless you with Christine Caine's series, A Passionate Life, to help you start your new year with passion and enthusiasm.
Please use the form to submit your donation. Your support ensures that hurting and lost people across the globe receive the message of hope through Christian television. Thank you!
Donate now!
Your donation
Amount:
Type of Donation:
Ministry:
Ministry Resource:
Edit
Credit / Debit Card
Bank Account
Edit