Legendary Singer Andrea Bocelli to Share His Faith in TBN Christmas Special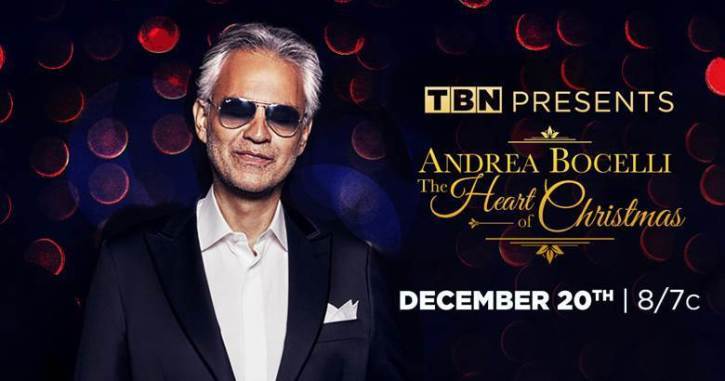 TBN is set to premiere a very special Christmas evening with world renowned singer Andrea Bocelli, December 20th. Hosted by TBN's Matt and Laurie Crouch, Andrea Bocelli: The Heart of Christmas was filmed at the legendary singer's home in Italy's Tuscan countryside, and features Mr. Bocelli performing classic Christmas songs along with music from his new album Si.
"It was exciting to celebrate together the approach of the Holy Christmas, chatting with each other face-to-face, discussing the important topics of faith, music, and the true meaning of the Christmas season, which our hearts and souls find regenerative," said Mr. Bocelli.