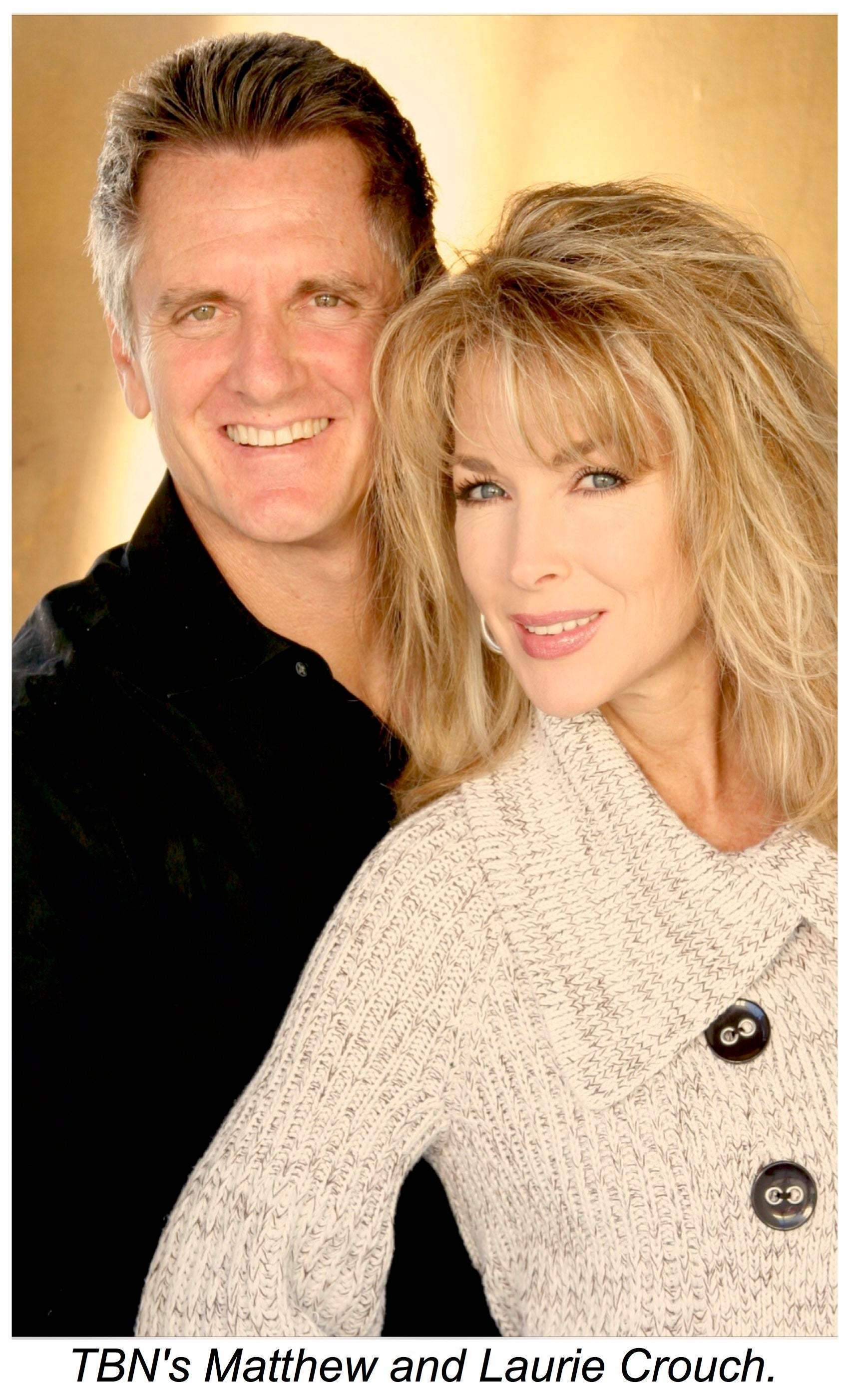 LOS ANGELES (September 8, 2015) — Matthew W. Crouch has been named Chairman of the Board of the Trinity Broadcasting Family of Networks (TBN), the world's largest Christian television network. TBN's Board of Directors unanimously elected Mr. Crouch to the position during meetings September 4th.
Following several years at the helm of Gener8Xion Entertainment, a faith-and-family movie studio based in Hollywood, in 2007 Mr. Crouch returned as a board member to the network launched in 1973 by his parents, Dr. Paul and Jan Crouch. In 2010 he assumed the position of TBN's Vice President, and worked closely with his father until Dr. Crouch's passing in November 2013.
"As TBN steps forward with new leadership, the Board of Directors and our many ministry partners are confident that Matthew is the right person at this time to lead the network into an exciting future," said Colby May, TBN board member and Communications Counsel. "Matthew has years of broadcast industry experience and a proven ability to create clarity and unity among a diverse group of Christian voices. We believe that his vision, together with innovative programming for a worldwide audience, will cultivate the next generation of TBN viewers."
Mr. Crouch said that he is honored to assume leadership of TBN's growing global network family. "I will never forget the day my father challenged me, before a worldwide audience, to run with the vision TBN was founded on over 40 years ago," he said. "As I step into this new role, I am full of excitement for the future of this global network. With TBN we have the opportunity to reach the entire world with the Gospel of Jesus Christ."
About the Trinity Broadcasting Family of Networks
With 28 networks and growing worldwide, the Trinity Broadcasting Family of Networks is the world's largest faith-and-family television group, airing a broad range of church and ministry programming, Christian music, family-friendly movies, children's programming, and shows for teens and young adults 24 hours a day to every inhabited continent via 86 satellite channels and thousands of television and cable affiliates. In addition, TBN's most popular global networks are available on computers, smart phones, and other mobile devices, and over 35,000 hours of entertaining and inspiring On-Demand programming is accessible via TBN's innovative online network, iTBN.org. To find out more about the Trinity Broadcasting Family of Networks, log on to www.tbn.org.
Media Contact
Colby May
E-Mail: cr@tbn.org
Tel: 972-313-9500
About the Trinity Broadcasting Network
Trinity Broadcasting Network is the world's largest and most watched faith-and-family broadcaster, reaching over 175 nations across the earth with inspirational and entertaining programming 24 hours a day in 14 languages and on 32 global networks. As the world's most influential non-profit religious broadcaster, TBN has led the way in expanding the impact of faith-based television across the earth through the creation of innovative content designed to reach every viewer demographic with the life-changing message of hope and grace. To find out more about the TBN Networks, visit us at www.tbn.org.
Social Media – Facebook / Twitter: @TBN