One Nation Under God: Join TBN for an Inspiring July 4th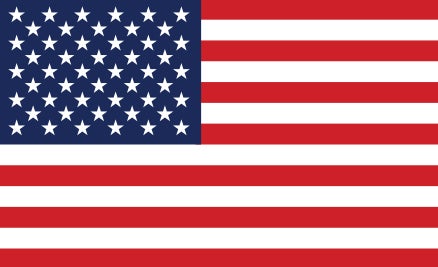 LOS ANGELES (July 1, 2016) — There are many dynamic qualities that help to define the greatness of America, but none are as foundational as the declaration that we are "One Nation Under God." And for nearly half a century Trinity Broadcasting Network (TBN), America's most-watched faith channel, has been a clarion voice calling individuals and families to the faith that has long made this nation the "city on a hill" for the rest of the world.
Join TBN this Monday, July 4th — Independence Day — as we host a trio of patriotic and inspiring programs that will help you and your family celebrate this unique American holiday — and reflect on the spiritual heritage that has sustained this nation throughout many generations.
Here's what's on our schedule just for you:
America: One Nation. Narrated by actor Grant Goodeve, this outstanding special highlights the true greatness of America — its people — and shows why now, more than ever, this nation needs God. Airs at 2 p.m. Pacific (4 p.m. Central, 5 p.m. Eastern).
Faith and Freedom. Over the past fifty years there has been a systematic campaign to remove faith in God from the fabric of America. Narrated by Jack Wilson, Faith and Freedom demonstrates the sobering reality of an America without its spiritual heritage — and shows what we can do to bring our nation back to its Judeo-Christian foundations. Airs at 3 p.m. Pacific (5 p.m. Central, 6 p.m. Eastern).
Monumental: In Search of America's National Treasure. Produced and hosted by popular actor and TBN friend Kirk Cameron, Monumental follows this husband and father of six across Europe and the U.S. as he seeks to discover America's true "national treasure" — the people, places, and principles that made America the freest, most prosperous, and most generous nation the world has ever known. Airs at 7 p.m. Pacific (9 p.m. Central, 10 p.m. Eastern).
About the Trinity Broadcasting Network
With thirty global networks, the Trinity Broadcasting Family of Networks is the world's largest faith-and-family television group, airing a broad range of church and ministry programming, Christian music, family-friendly movies, children's programming, and shows for teens and young adults 24 hours a day to every inhabited continent via 82 satellite channels and thousands of television and cable affiliates. In addition, TBN's most popular global networks are available on computers, smart phones, and other mobile devices, and over 40,000 entertaining and inspirational On-Demand programs are accessible via TBN's innovative online network, iTBN.org. To find out more about the Trinity Broadcasting Family of Networks, log on to www.tbn.org.
Media Contact
Colby May
E-Mail: cr@tbn.org
Tel: 972-313-9500