TBN 2nd Chance: Hope and Healing for the Imprisoned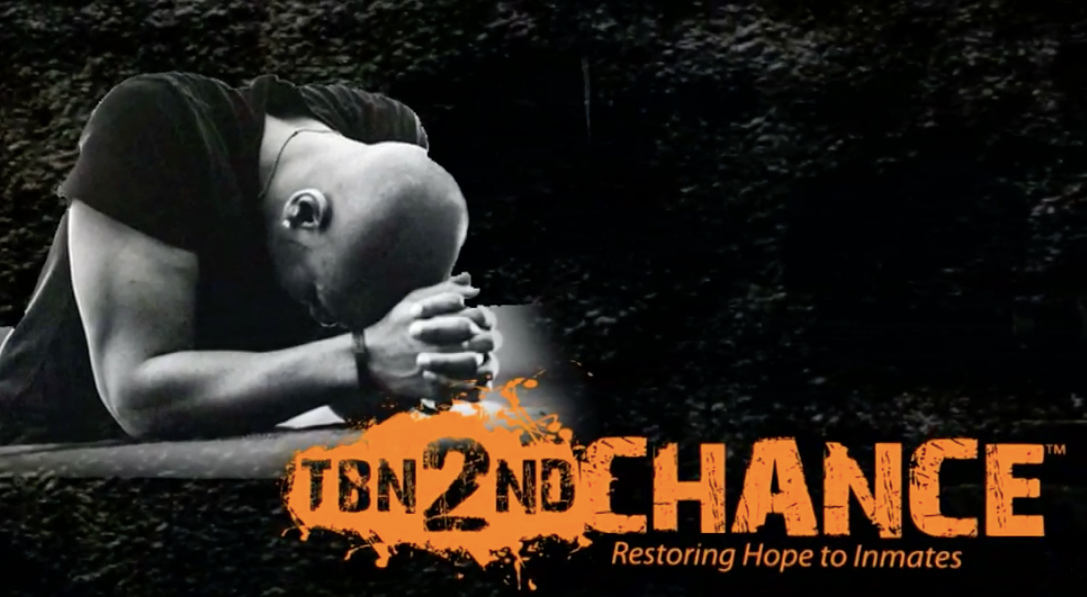 LOS ANGELES (Nov. 12, 2015) — Over two million men and women are serving time in America's prisons — and TBN wants to take God's hope and healing to every single one of them! So far through TBN 2nd Chance we've brought 24-hour Christian television to over one million adults and juveniles serving time in over 800 prisons across 41 states. That includes places like California's notorious San Quentin and Folsom prisons with a combined total of nearly 6,000 inmates, and Louisiana's hard-core Angola penitentiary, where most of the 6,000-plus residents are there for life.
TBN 2nd Chance pays the total cost of equipment and installation, providing inmates with networks like TBN, the Church Channel, JUCE TV for teens and young adults, and the Spanish-language Enlace Christian network.
And what's the result? Listen to what inmates have to say about having access to TBN's life-giving programming:
– A woman incarcerated in Illinois: "I've been in this penal system for 26 years, and TBN has been my sole source of Christian television for edifying, growth, sanctification, and walking in holiness.... TBN is my church home, where I am fed and shepherded."
– A man imprisoned in Delaware: "I've been so blessed and spiritually edified and enriched by the programs from JUCE to Enlace. It all encourages me. Thanks so much for the excellent programming and the WORD content that enhances my growth."
– A man imprisoned in Oregon: "I am serving a 20 year sentence. [This facility] currently has a limited number of Christian services due to a lack of volunteers willing to come in. We have a few Bible studies, but no preaching services. So I am thankful for the preaching ministries available on TBN. TBN has become my number one source for Christian teaching and inspiration besides the Bible itself."
– A man imprisoned in Indiana: "We can never thank you enough for sharing the Holy Word of God with us.... Truly the Light of God has shined into this dark prison and the Light has won! Glory be to God Almighty!"
Find out more about TBN 2nd Chance and how you can partner in taking God's love through 24-hour Christian television to millions of prisoners throughout America. Click the Link!
Media Contact
Colby May
E-Mail: cr@tbn.org
Tel: 972-313-9500