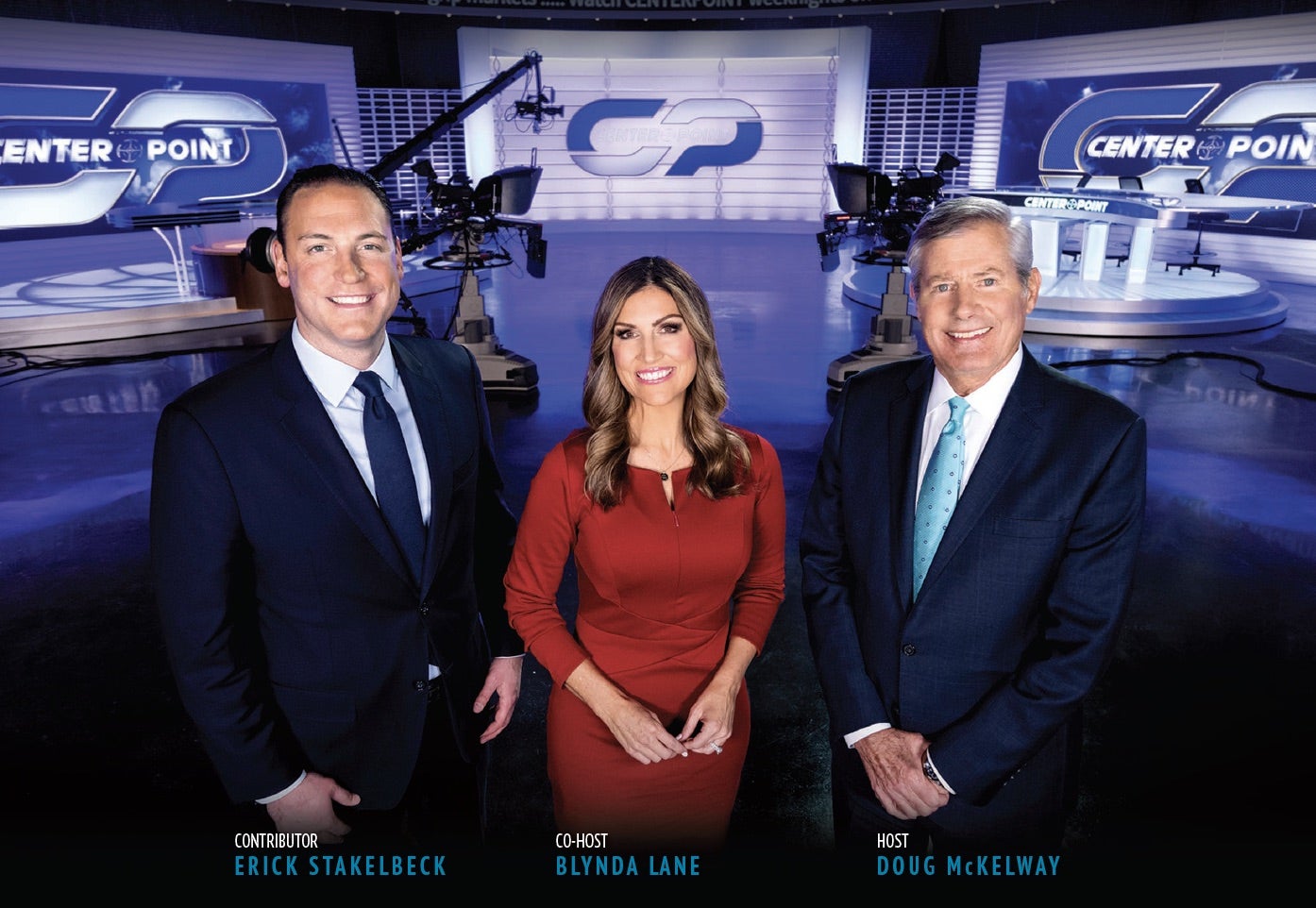 LOS ANGELES, March. 18, 2022 — TBN has announced the upcoming launch of an exclusive nightly news and current events commentary program debuting March 28th at 7:30 p.m. ET and PT. The first program of its kind for the global network, Centerpoint will offer TBN viewers reliable biblical perspective on trending headlines and top news topics.
Centerpoint will be hosted by veteran journalist and former Fox News correspondent Doug McKelway, along with co-host Blynda Lane, a familiar voice on TBN. The nightly program will bring together a lineup of news professionals, experts, and respected Christian leaders to discuss the issues of the day.
"We're at a pivotal time in history, where people are starving — not for 'your truth' or 'my truth' — but for THE truth," said Doug McKelway. "That's what we plan to offer."
Centerpoint has secured the expertise of renowned producer Michael Clemente, who brings with him several decades of experience Fox News, ABC News, and others. The program will also feature regular reporting from veteran investigative journalist Erick Stakelbeck, host of the weekly TBN Israel and Middle East program, The Watchman With Erick Stakelbeck.
"TBN's Centerpoint is poised to reach people everywhere with a fresh take on current events from a Christian perspective," said TBN president and CEO Matt Crouch. "We like to say that the Bible is always relevant in any situation we face in life. And Centerpoint will give us the ability to speak unapologetically into the Christian worldview. More than ever, this news-driven generation deserves to know where the eternal plumb line of truth is — and then decide for themselves."
Tune in to a special Centerpoint roundtable preview on Friday, March 25th, at 8 p.m. ET.