Trinity Broadcasting Network Remembers Meadowlark Lemon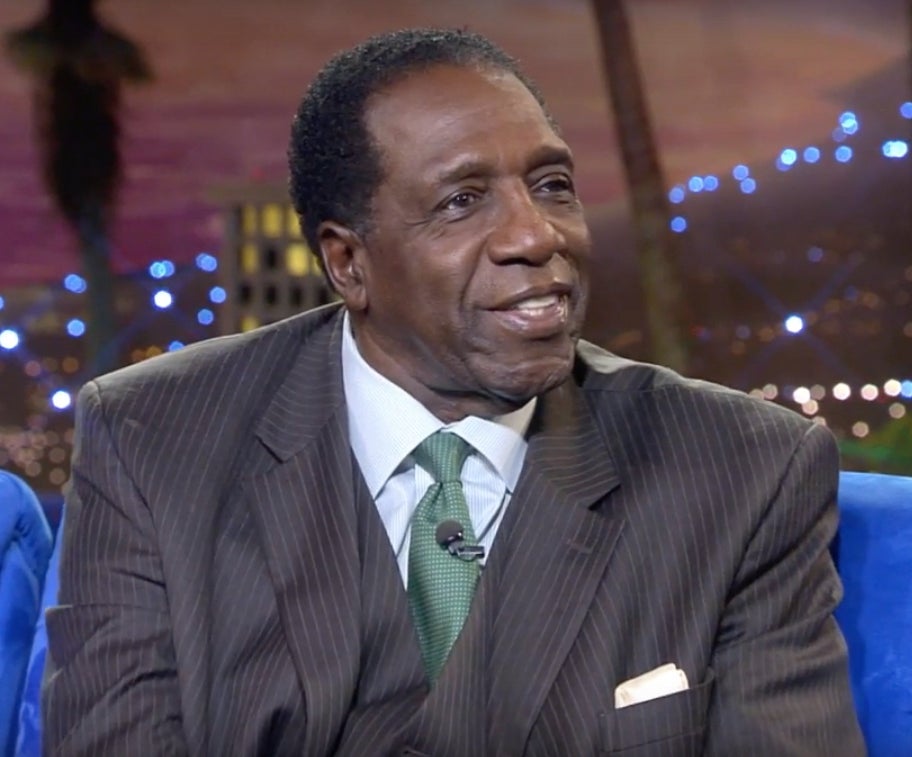 LOS ANGELES (December 31, 2015) — When Meadowlark Lemon passed away December 27th at the age of 83, he was remembered by the New York Times, the Washington Post, Fox News, CNN, and other major press outlets as a basketball legend and the most recognizable face of the world-famous Harlem Globetrotters. At Christian television leader Trinity Broadcasting Network he was recalled as a close friend and deeply committed Christian whose gentle humor and genuine faith lightened hearts and inspired a generation of TBN viewers around the world.
Dubbed the "Clown Prince of Basketball" for his comic antics on the court, Meadowlark's popularity among sports fans rivaled that of many pro athletes throughout the 1960s and '70s. But he was also respected among his peers for his skills as an accurate shooter and consummate ball-handler. The late NBA icon Wilt Chamberlin called him "the most sensational, awesome, incredible basketball player I've ever seen."
During nearly 25 years as the on-court captain of the Harlem Globetrotters, Meadowlark Lemon played in more than 7,500 consecutive games — nearly all of them blow-out victories — and in the process performed before kings, queens, presidents, and other world leaders, the Pope, along with innumerable fans in nearly 100 countries across the earth.
But in 1982, during a basketball tour in Central America, God began to deal with Meadowlark about his eternal destiny. "Something was happening to me," he recalled. "The Holy Spirit was dealing with me." Back in Los Angeles where he lived, Meadowlark found himself one day in the shop of a Christian lady who sewed his basketball uniforms, where God had also led a young Christian evangelist, who was waiting to lead him to faith in Christ. Recalled Meadowlark: "When I walked into her shop they said, 'Meadowlark, you need Jesus,' and they led me in a simple prayer. That started it all."
— Meadowlark Lemon recalls how he came to faith in Christ — Click Here
Through another pro-sports athlete, NFL legend Rosey Grier, Meadowlark was introduced to the television ministry of TBN, where he would become a regular guest on TBN's Praise the Lord music and ministry program, appear with TBN founders Paul and Jan Crouch during their annual "Camp Meeting" broadcasts, and even host his own popular long-running TBN program, The Meadowlark Lemon Show.
"TBN was truly blessed by the friendship and heart of Meadowlark Lemon," said TBN Chairman Matthew Crouch. "While he remained a larger-than-life figure to millions of basketball and sports fans, his simple Christian witness and commitment to encouraging people and building them up in their faith made him a friend to generations of TBN viewers around the world. He will be deeply missed."
While lauded worldwide as both a star athlete and entertainer, Meadowlark Lemon left no doubt as to how he wanted to be remembered. "I have been called the Clown Prince of Basketball, and an Ambassador of Good Will in Short Pants to the world, which is an honor," he once wrote. "To be a child of God is the highest honor anyone could have."
— Meadowlark Lemon shares the greatest gift in the world — Click Here
About the Trinity Broadcasting Family of Networks
With 28 networks and growing worldwide, the Trinity Broadcasting Family of Networks is the world's largest faith-and-family television group, airing a broad range of church and ministry programming, Christian music, family-friendly movies, children's programming, and shows for teens and young adults 24 hours a day to every inhabited continent via 86 satellite channels and thousands of television and cable affiliates. In addition, TBN's most popular global networks are available on computers, smart phones, and other mobile devices, and over 36,000 entertaining and inspirational On-Demand programs are accessible via TBN's innovative online network, iTBN.org. To find out more about the Trinity Broadcasting Family of Networks, log on to www.tbn.org.
Media Contact
Colby May
E-Mail: cr@tbn.org
Tel: 972-313-9500