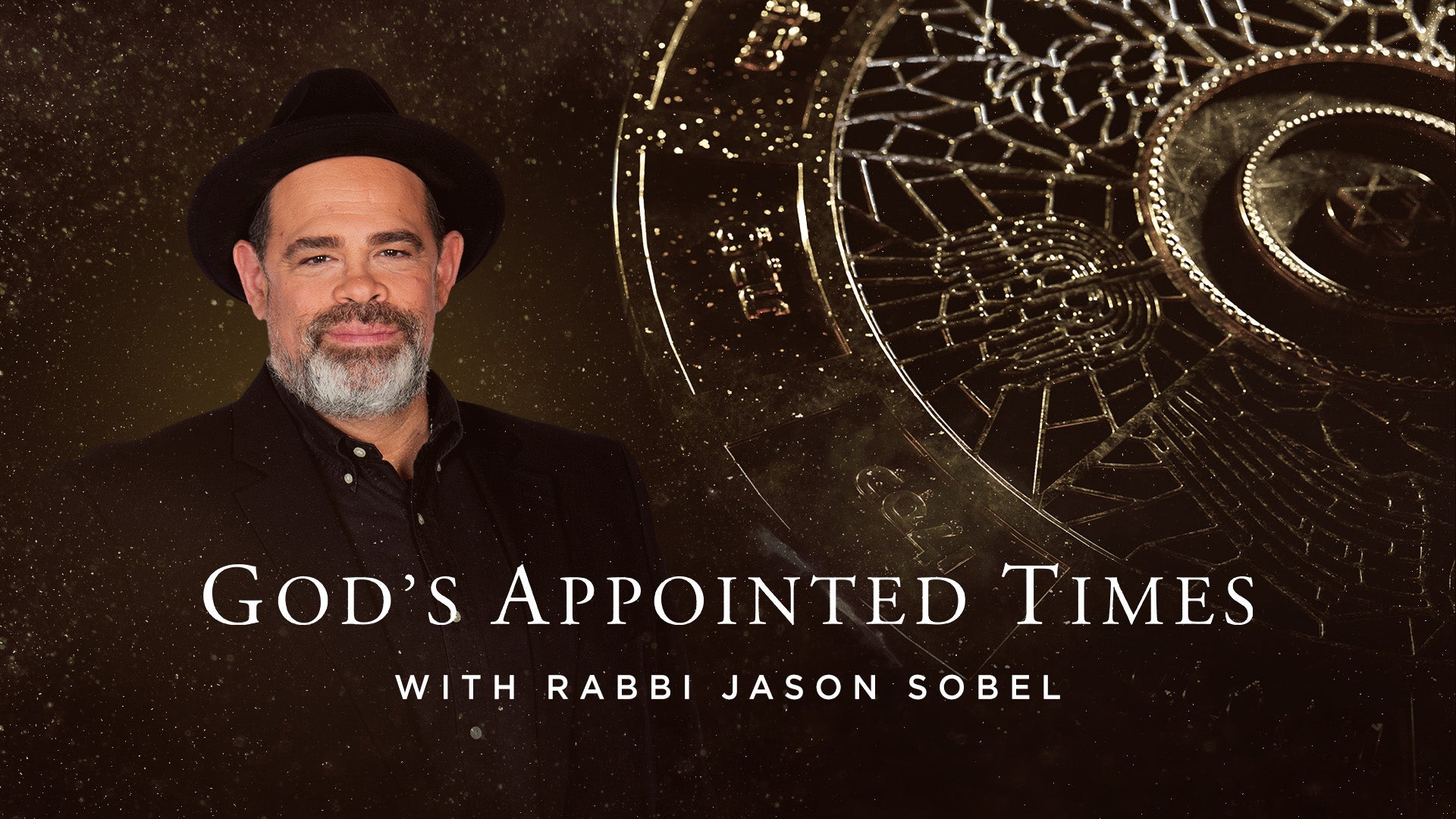 God's Appointed Times with Rabbi Jason Sobel
Why should Christians care about the biblical Jewish holidays? As believers have grown distant from our Jewish roots, we have lost touch with ancient biblical practices. The biblical holidays are some of the most meaningful pieces of our faith, but many Christians know nothing about them. Festivals like Sukkot, Yom Kippur, and Rosh Hashanah aren't just for the Jewish people. These holidays are divine appointments, created to bring more depth to your relationship with Jesus.
God's Appointed Times is an eight-week journey that explores seven of the most sacred times of the year. The series is led by renowned author and teacher Rabbi Jason Sobel. Raised in a traditional Jewish home, Rabbi Jason has seen the beauty of the biblical Jewish holidays from the perspective of Judaism. After a tangible encounter with Jesus, Rabbi Jason dedicated his life to Messiah. Rabbi now helps believers across the world reconnect to the Jewish roots of their faith. By showing us how the old and the new are intertwined, Rabbi Jason allows us to see Jesus in a new light, through Jewish eyes.
Join Rabbi Jason Sobel and seven guests from diverse cultural backgrounds as they explore the spiritual meaning of the biblical Jewish holidays. Through these conversations and teachings, you will gain new insight into the promises of God, and reach a deeper level of richness in your faith.
Thursdays @ 9:30p ET
Featured Episode
Sep 21, 2023
Rabbi Jonathan Cahn joins the program for a discussion about Yom Kippur. This holiday is considered ...