Donate
The Purpose Driven Life by Pastor Rick Warren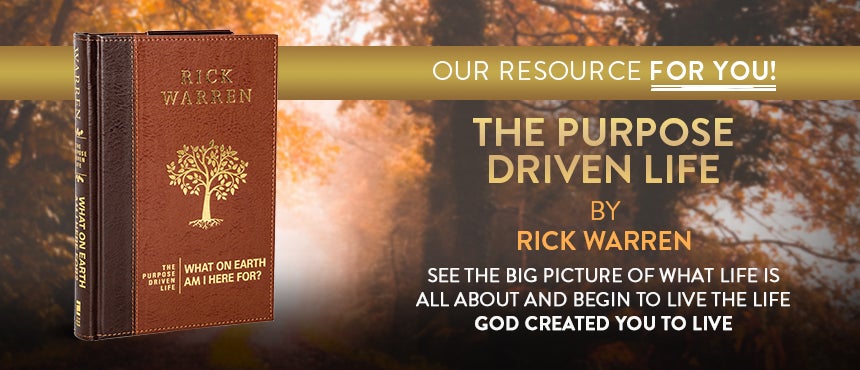 Embrace God's Purpose for You!
Since it was first published nearly twenty years ago, Pastor Rick Warren's runaway bestseller, The Purpose Driven Life, has helped transform the lives of millions of men and women around the world. In this updated, beautifully bound edition, Pastor Rick takes readers to God's Word to help them answer three questions everyone ponders: Why am I alive? Does my life matter? What is my real purpose? The Purpose Driven Life will help you move beyond mere survival or even success, to a life of God-empowered significance — the life you were meant to live!
For your gift of $35 or more, we'll send you Pastor Rick Warren's updated Christian classic, The Purpose Driven Life, in thanks for your partnership with TBN in broadcasting the love of Jesus to people everywhere.
Please use the form to submit your donation. And thank you for standing with TBN as we fill the earth with God's love.
Your donation
Amount:
Type of Donation:
Ministry:
Ministry Resource:
Edit
Credit / Debit Card
Bank Account
Edit