Donate
Rare, Medium or Done Well by Mike Huckabee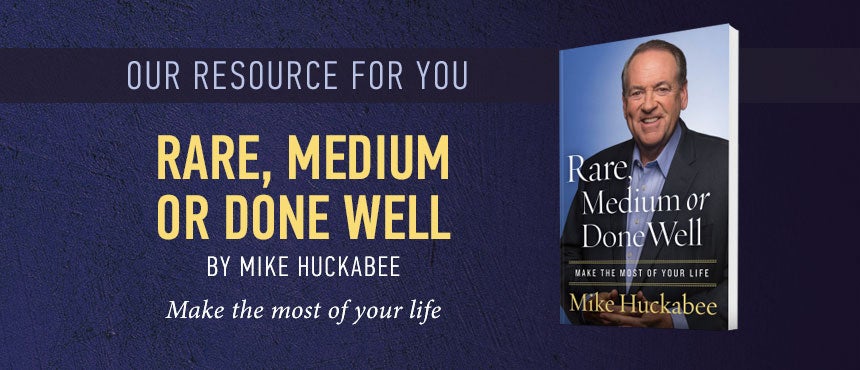 Mike Huckabee wants to show you how to make the most of your life!
You were created to live a life that leaves an impact—a life of fulfillment and purpose. Governor Mike Huckabee's new book, Rare, Medium or Done Well, offers a refreshing perspective on how to live fruitfully across the full spectrum of your life. In an age when "truth" is flexible and relative, Huckabee shows you how to stand out in a godless culture as an example of God's blessing and goodness.
Find out:
How to avoid the culture of the moment
About the politics of personal destruction
How using what you have positions you to leave a legacy
And much more!
For your gift of support: We want to bless you with Mike Huckabee's Rare, Medium or Done Well as our way of thanking you for being a champion of the Gospel.
Please use the form to submit your donation. Your gift is the reason millions are coming to know the Lord Jesus on a daily basis through Christian television.
Your donation
Amount:
Type of Donation:
Ministry:
Ministry Resource:
Edit
Credit / Debit Card
Bank Account
Edit