Donate
An Invitation to Rest + Don't Look Back by Christine Caine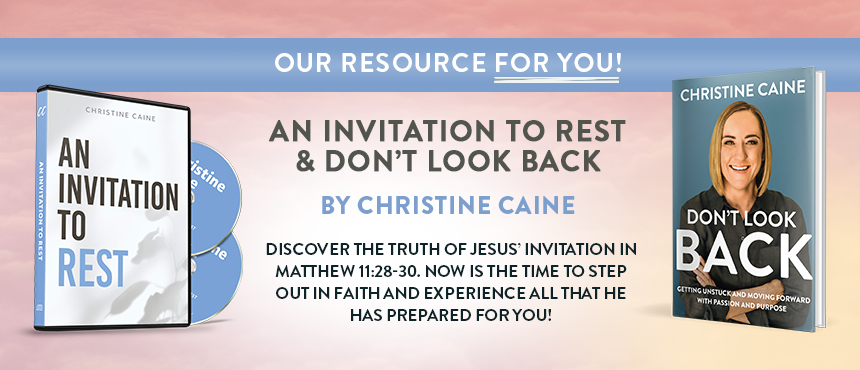 Rest in God's Love!
In today's world of non-stop activity, it's easy to grow weary in all we're called to do. That's why it's so important to receive God's invitation to enter into His rest through Christ's finished work. In her timely two-CD teaching series An Invitation to Rest, Christine Caine will help you understand what it means to receive the rest and refreshing God has for you. Discover the power of His rest, and why abiding in Christ will build you up rather than wear you down.
And in her book Don't Look Back: Getting Unstuck and Moving Forward With Passion and Purpose, Christine will inspire you to move on with courage from past fears and failures and step forward with joy and faith into God's destiny for you. While you may not know all of God's plans or what you will encounter along the way, with the strategies Christine unfolds from Scripture you can walk with confidence in God's purposes.
For your gift of $30 or more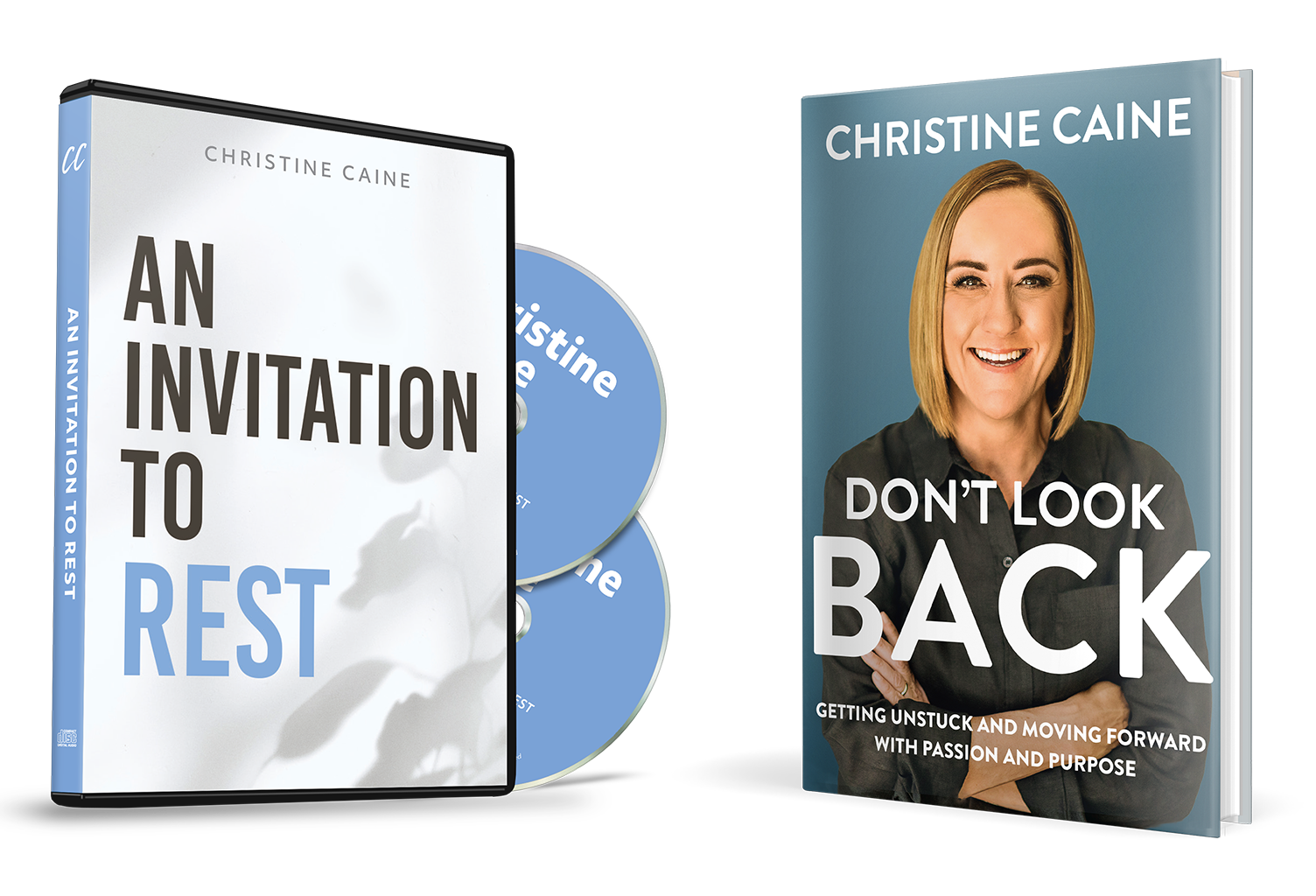 We'll send you Christine Caine's two-CD teaching series Invitation to Rest, along with her hardcover book Don't Look Back, with our gratitude for your financial support of TBN as we cover the earth with the message of God's love.
Thank you for your partnership! Together we're taking the message of salvation through Christ to every nation.
Your donation
Amount:
Type of Donation:
Ministry:
Ministry Resource:
Edit
Credit / Debit Card
Bank Account
Edit