Donate
Shame Off You + Don't Look Back by Christine Caine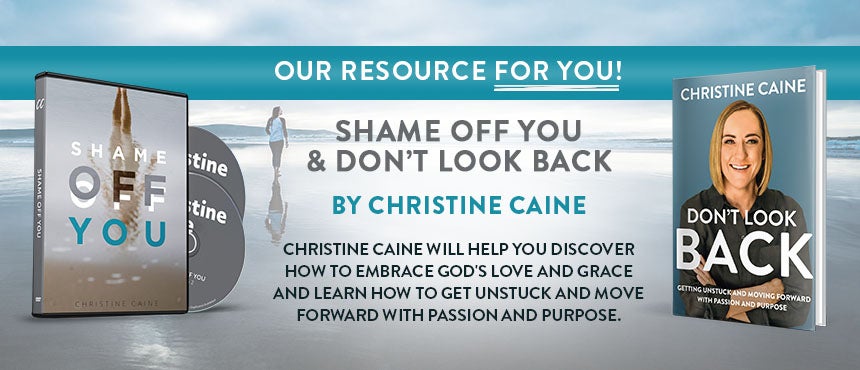 Defeating Shame With the Truth!
One of the key weapons the enemy tries to use against each of us as believers is shame — bringing up past sins, faults, and failures to try to pull us into an attitude of defeat. Of course, the greatest antidote to shame is the truth about who we are through Christ. In her powerful teaching series Shame Off You, author and speaker Christine Caine takes you straight to the source, God's Word, to discover the keys to victoriously battle the lies the enemy uses to try to put shame in your path. This life-changing series will help you understand the reality of God's unconditional love and the limitless grace He has for you!
And in her hardcover book Don't Look Back: Getting Unstuck and Moving Forward With Passion and Purpose, Christine will inspire you to move on with courage from past fears and failures and step forward with joy and faith into God's destiny for you. While you may not know all of God's plans or what you will encounter along the way, with the strategies Christine unfolds from Scripture you can walk with confidence in God's purposes.
For your gift of $30 or more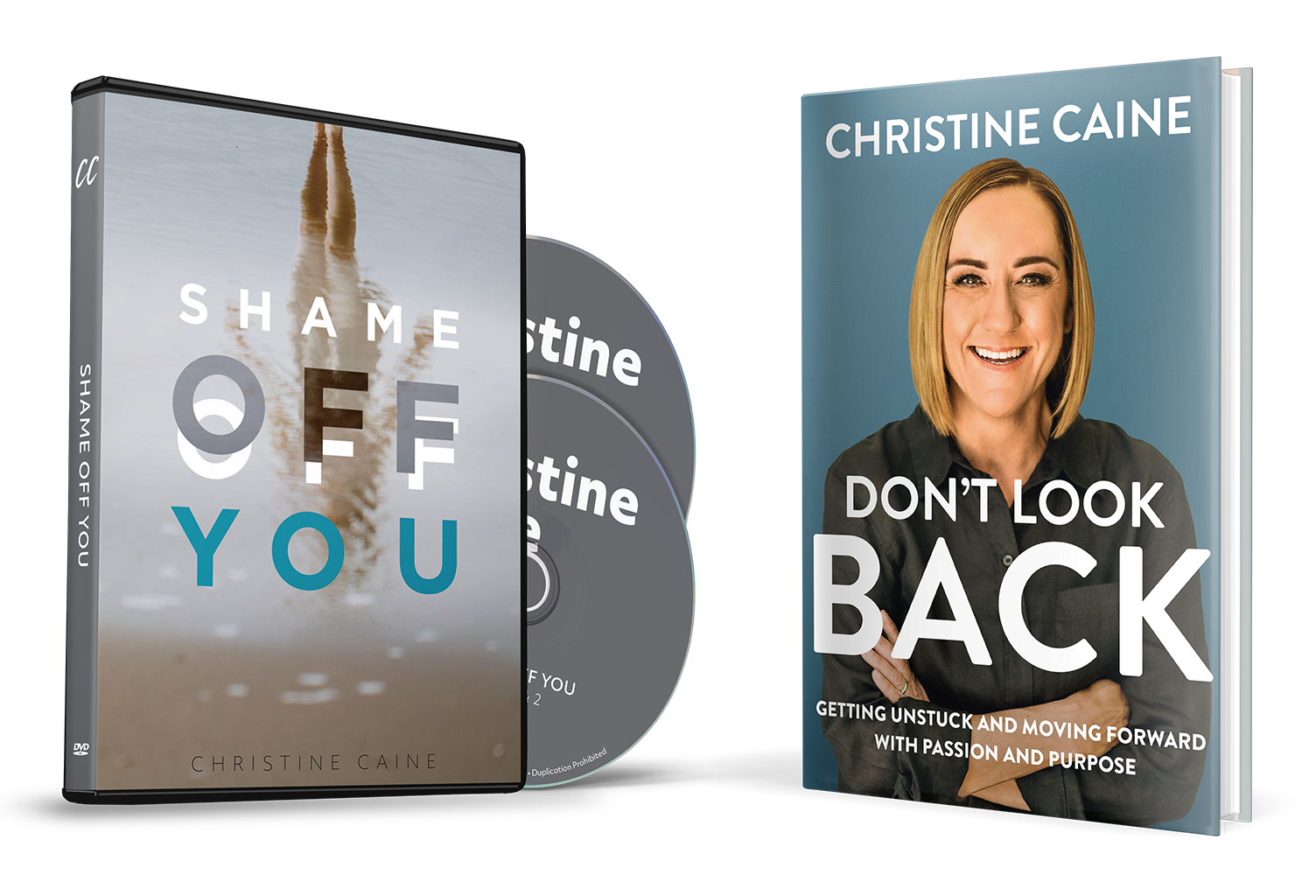 We'll send you Christine Caine's two-DVD teaching series Shame Off You, along with her hardcover book Don't Look Back — in gratitude for your support of TBN as we cover the earth with the love of Jesus.
Thank you for your prayer and partnership! Together we're sending the message of God's hope and grace to people everywhere.
Your donation
Amount:
Type of Donation:
Ministry:
Ministry Resource:
Edit
Credit / Debit Card
Bank Account
Edit