Donate
Gov. Mike Huckabee's "A Simple Christmas"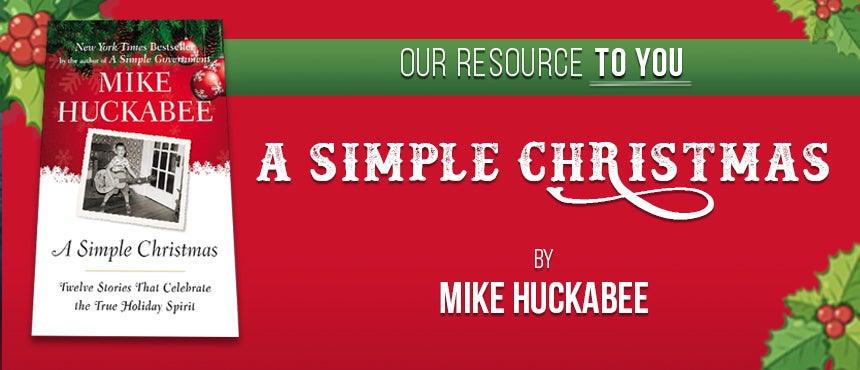 It's commonly reported the holidays are when people suffer with depression more than any other time of the year. For many, Christmas has become marked by overindulging, stress, hyper consumption, and failed yearly goals.
This was never God's intention for you. Now, Mike Huckabee invites you to reconnect with the purpose of this powerful holiday in his book, A Simple Christmas.
With your financial support ($35+ suggested), we will send you Mike Huckabee's A Simple Christmas with our thanks for supporting TBN. Allow this uplifting holiday book to remind you that life is all about the simple things like love, grace, faith and family.
Donate Today!
Your donation
Amount:
Type of Donation:
Ministry:
Ministry Resource:
Edit
Credit / Debit Card
Bank Account
Edit