Donate
Standing Strong: How to Storm-Proof Your Life with God's Timeless Truths by Dr. Charles Stanley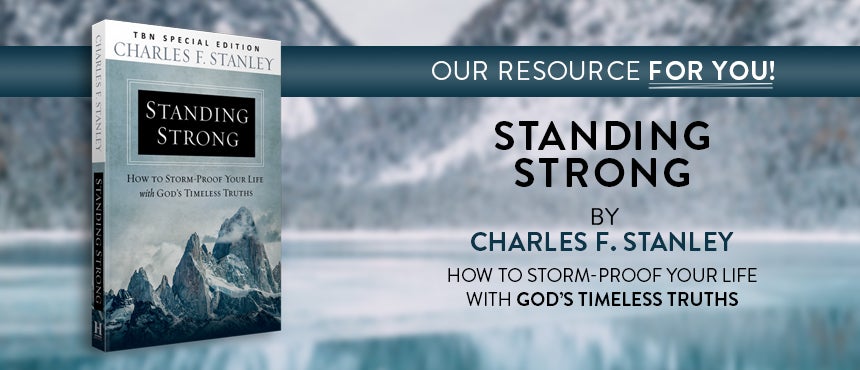 God's Truth: Your Firm Foundation
What we believe plays a huge role in how we face the seasons of life, and whether or not we'll able to stand strong — during the easy times and during the most difficult. In Standing Strong: How to Storm-Proof Your Life with God's Timeless Truths, pastor and author Dr. Charles Stanley guides you through some valuable teachings on how to navigate life's tests and trials by embracing the unchanging truth of God's Word.
We'll send you Dr. Charles Stanley's powerful book, Standing Strong, in thanks for your partnership with TBN in sending God's message of hope and grace around the world.
Please use the form to submit your donation. And thank you for standing with us to take the love of Jesus to the nations.
Your donation
Amount:
Type of Donation:
Ministry:
Ministry Resource:
Edit
Credit / Debit Card
Bank Account
Edit