Donate
Storm Proof: 100 Days of Triumph Over Trouble by John Hagee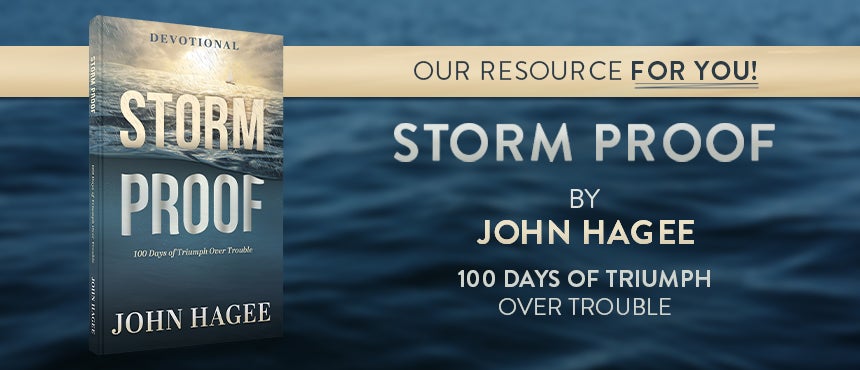 God Created You to Soar Above the Storms!
Did you know that you can stand strong and soar with faith and confidence above every storm and trouble that comes your way? In this life-changing devotional, Storm Proof: 100 Days of Triumph Over Trouble, pastor and TBN program partner John Hagee shows you:
The secret to perfect peace in every season and circumstance of life.
How to use God's Word to face down fear with confidence.
The key to staying centered in God's presence when the storms of life swirl around you.
... and so much more!
For your gift of support we want to send you Pastor John Hagee's devotional book, Storm Proof: 100 Days of Triumph Over Trouble, as our thank you for your partnership with TBN in taking God's message of hope and grace around the world through Christian television.
Please use the form to submit your donation. And thank you for partnering with TBN in touching lives around the world with the love of Jesus.
Your donation
Amount:
Type of Donation:
Ministry:
Ministry Resource:
Edit
Credit / Debit Card
Bank Account
Edit