Donate
Strengthen Your Core by Christine Caine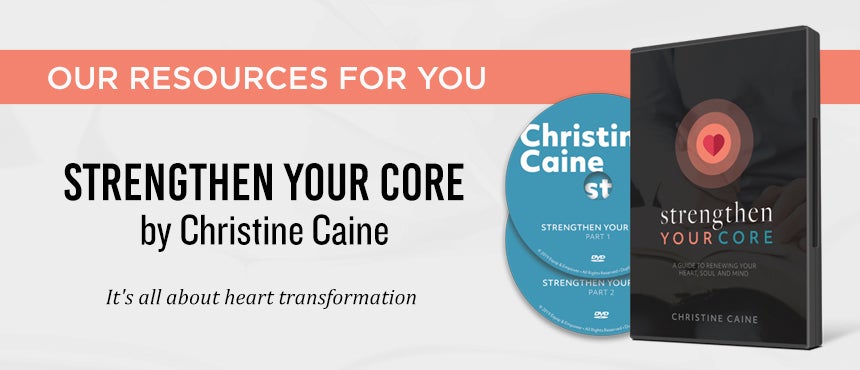 Find out how God does His greatest work within you during times of testing.
When we go through tough times, it's difficult to remain calm and hopeful and we can struggle to respond in faith. Yet God has provided a way for you to remain strong during adversity. Christine Caine's latest 4-part DVD series, Strengthen Your Core, uncovers critical truths necessary for breakthrough.
Find out:
Why a shift in perspective is key when you face external pressures
How power is released when you focus on what God is doing in you
A better path to victory beyond self-willed efforts without God
And much more!
For your gift of support: We want to help edify you in the power of God with Christine's series Strengthen Your Core.
Please use the form to submit your donation. We are thankful for passionate partners like you who send the Gospel to lost and hurting souls around the world.
Donate now!
Your donation
Amount:
Type of Donation:
Ministry:
Ministry Resource:
Edit
Credit / Debit Card
Bank Account
Edit