Donate
Undaunted by Christine Caine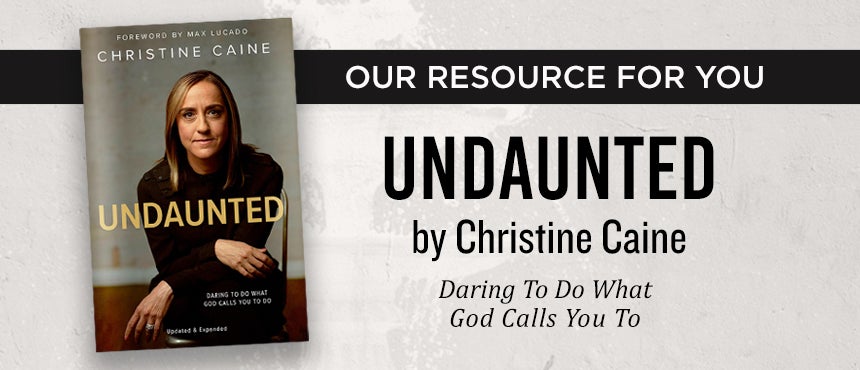 You may start unqualified and unwanted…discover how God causes you to finish!
You may have had a hard start in life and may be dealing with present-day effects of yesterday's wounds. Christine Caine is no stranger to painful circumstances. Overcoming abandonment and abuse, she now lives a life of adventure, courage and love. In this new edition of her book, Undaunted, she shows you how you can do the same.
Discover:
How God knows your name
How God deals with the scars of your past
The planned destiny already made available for you
For your gift: TBN wants to send you Undaunted, to inspire you to live the life God called you to live.
Your support gives millions around the world the opportunity to hear the message of Christ through TBN's global broadcasting.
Please use the form to submit your donation. And we'll send your softcover copy of Christine's book with our gratitude!
Donate now
Your donation
Amount:
Type of Donation:
Ministry:
Ministry Resource:
Edit
Credit / Debit Card
Bank Account
Edit